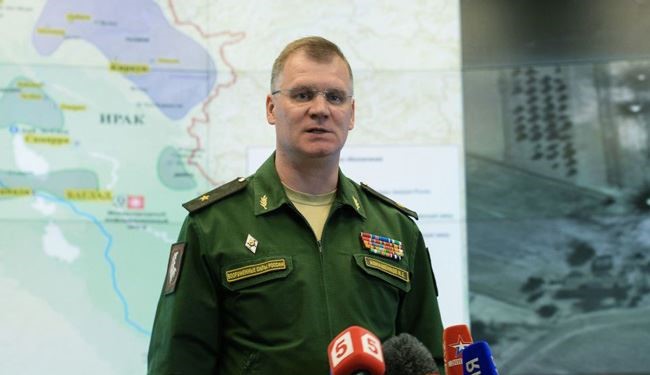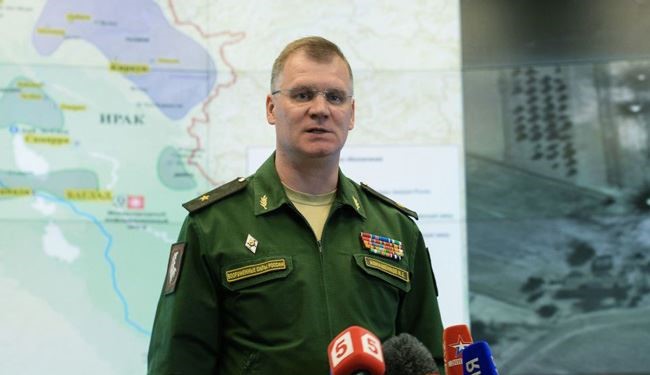 Russian Army: No Syria-Bound Missiles Fell in Iran
A senior Russian military official has vehemently rejected US allegations that Russian cruise missiles launched from the Caspian Sea and aimed at ISIS positions in Syria have crashed in Iran.
"Any professional knows that during these operations we always fix the target before and after impact. All our cruise missiles hit their target," Russia's Defense Ministry spokesman, Major General Igor Konashenkov, said in a statement on Thursday.
The remarks came in response to earlier claims by two unnamed US officials that a number of Russian Syria-bound projectiles landed in Iran on Wednesday. One official told CNN news network on Thursday that there may be casualties, while another said it is not yet known.
"Unlike CNN, we don't report quoting anonymous sources, but we show launches of our missiles and the targets they hit in real-time mode," Konashenkov said.
"No matter how unpleasant and unexpected it is for our colleagues in the Pentagon and Langley, our strike yesterday with precision-guided weapons at ISIS infrastructure in Syria hit its targets," the Russian Defense Ministry spokesman added.
On Wednesday, the Russian Navy launched a total of 26 cruise missiles at terrorist targets in Syria from its warships in the Caspian Sea. The Russian Defense Ministry also released video footage of the missile launches.
"[Last] night the ship strike group of the Russian Navy, consisting of the Dagestan missile ship, the small-sized missile ships, Grad Sviyazhsk, Uglich and Veliky Ustyug, launched cruise missiles against ISIS infrastructural facilities in Syria from the assigned district of the Caspian Sea," the Defense Ministry noted in a comment accompanying the released video image.
The ministry stressed that the attack was launched "by high-precision ship missile systems, Kalibr-NK, the cruise missiles of which engaged all the assigned targets successfully and with high accuracy."
Moscow began its military campaign against terrorists in Syria on September 30 upon a request from the Damascus government, shortly after the upper house of the Russian parliament gave President Vladimir Putin the mandate to use military force in Syria; Press TV reported.