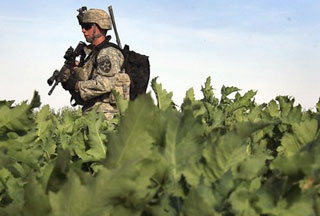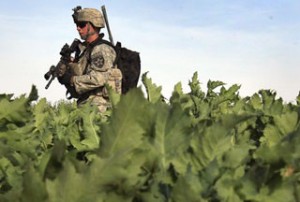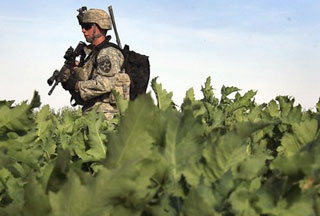 Russia accuses the United States of conspiring with Afghanistan's drug producers by refusing to eradicate opium plantations in the country.
US marines, stationed in the opium-growing Helmand province since February, told the villagers that they do not intend to cut the production, the Russian Foreign Ministry said Sunday.
"We believe such statements are contrary to the decisions taken on Afghan narco-problems within the UN and other international forums," the ministry added in a statement released by the Russian Embassy in Kabul.
If NATO troops would not carry out eradication themselves, they should provide force protection for Afghans to do it, it said.
Not eradicating poppy plantations "ignores the fact that thousands of people die from heroin … including in Afghanistan," the statement added.
This is the second time in a week that Moscow slams the West over its drug policy.
Afghanistan produces more than 90 percent of the world's opium. Moscow says narcotics from neighboring Afghanistan kill 30,000 Russians every year.