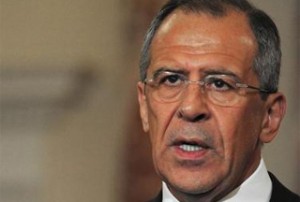 Russia expresses 'cautious optimism" on Iran's wide-ranging talks with group P5+1 that included the country's nuclear programtalks, calling on all sides to keep the agreed schedule.
"The agreements reached inspire cautious optimism. The most important thing now is to make sure these agreements are fully and timely met," Russian Foreign Minister Sergei Lavrov said during a visit to Georgia's breakaway region of Abkhazia, on October 2.
Earlier on in the day, France and Germany hailed the talks with Iran tand called it a first step which should be followed by further steps.
French Foreign Ministry spokesman Bernard Valero said that the Geneva meeting was "a step in the right direction and its results will be judged on the basis of facts."
During the October 1 Geneva talks, described as productive by all parties, Iran and the P5+1 group consisting of the five permanent members of the UN Security Council – Russia, China, USA, France and the UK- plus Germany discussed ways of resolving their differences on a number of issues and agreed to hold another round of talks by the end of October.