Syria
Russia, China snub UN 'political move' on Syria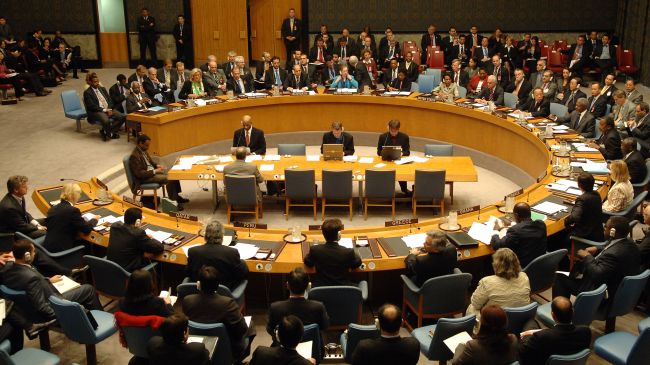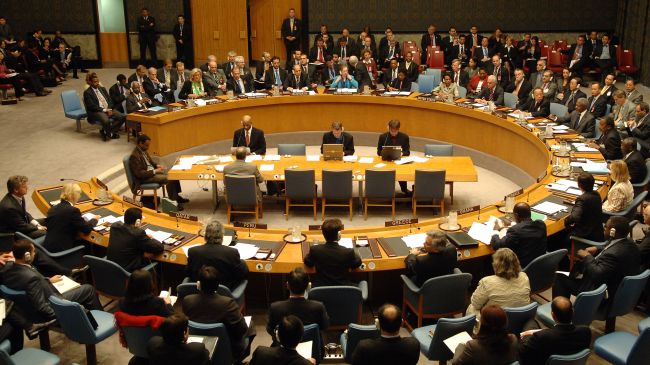 Russia and China have skipped a UN Security Council meeting called to discuss a draft resolution that would impose more sanctions on Syria unless the government gives unrestricted access to deliver aid.
The Russian and Chinese ambassadors to the UN did not attend the meeting on Monday to discuss the resolution drafted by Australia, Jordan, and Luxembourg.
Russian Ambassador to the UN Vitaly Churkin pledged to veto the proposed measure if necessary, saying that the resolution would increase tension in Syria.
"This text would not have any positive impact on the situation," Churkin said, "If anything, it would create disruption of humanitarian efforts."
He termed the resolution a "political" measure introduced "to whip up political tensions around Syria."
The Russian ambassador added that the measure would endanger the Geneva talks being held in Switzerland.
On Monday, representatives of the Syrian government and foreign-backed opposition opened a second round of peace talks known as the Geneva 2 Conference.
On Friday, Syrian Deputy Foreign Minister Faisal al-Miqdad said that the government delegation would attend the talks and demand a discussion "article by article" of the Geneva Communiqué of June 30, 2012.
The latest talks come 10 days after the first round of negotiations ended without any positive results.
The Syrian government blamed the failure on the foreign-backed opposition, which insists on the resignation of President Bashar al-Assad and the formation of a transitional government.
Damascus strongly rejects the demand, saying the Syrian people can only decide the issue.
The talks aimed at finding a political solution to the crisis kicked off in the Swiss town of Montreux on January 22.
Syria has been gripped by deadly violence since 2011. According to the United Nations, more than 100,000 people have been killed and millions displaced due to the unrest.
According to reports, the Western powers and their regional allies — namely Qatar, Saudi Arabia and Turkey — are supporting the militants operating inside Syria.