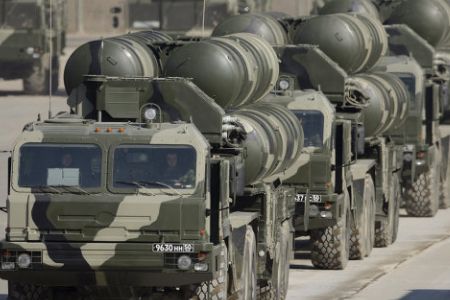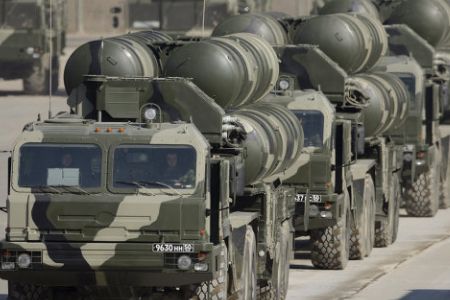 Russia says it has stationed the advanced S-300 air defense missile system in Georgia's breakaway region of Abkhazia, amid concerns expressed by Tbilisi over the move.
"We have deployed the S-300 system on the territory of Abkhazia," Russia's Air Force Commander-In-Chief General Alexander Zelin said in a statement carried by Russian media on Wednesday.
"Its role will be anti-aircraft defense of the territory of Abkhazia and South Ossetia, in cooperation with the air defense systems of the army," he said.
Meanwhile, Russia's Air Force Commander Gen. Aleksandr Zelin also asserted that the air defense system was deployed to protect Russia's military facilities in Abkhazia and to prevent "violations of government borders," local media reported.
Political observers in Russia say the deployment of the S-300 air defense system in the Abkhazia enclave is not irrelevant to newest US efforts to deploy part of its anti-air missile batteries in some countries in the region.
Georgia, which insists Abkhazia and South Ossetia are an integral part of its territory, was quick to react, describing Moscow's move as a source of concern both for Tbilisi and NATO.
Georgia says it wants to join NATO, an ambition that has irked Russia.
"This should be of concern not only for Georgia but also for other regional actors, including NATO," Deputy Prime Minister and Reintegration Minister Temur Yakobashvili was quoted by AFP as saying.
The Russia and Georgia fought a brief war in 2008 after Tbilisi launched a major offensive against the independence-seeking republic of South Ossetia in a bid to retake control of the region.
Russia, South Ossetia's main ally, responded to the attack by moving in its military forces and driving out Georgian troops from both South Ossetia and Abkhazia.
The two regions declared independence after the fall of the Soviet Union in the early 1990s, but were not internationally recognized.
Russia has recognized the two regions.
Moscow has built permanent military bases in the breakaway regions and stationed hundreds of soldiers and border guards in South Ossetia and Abkhazia.