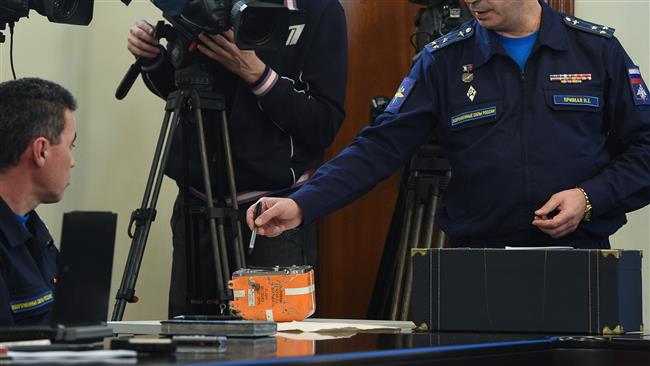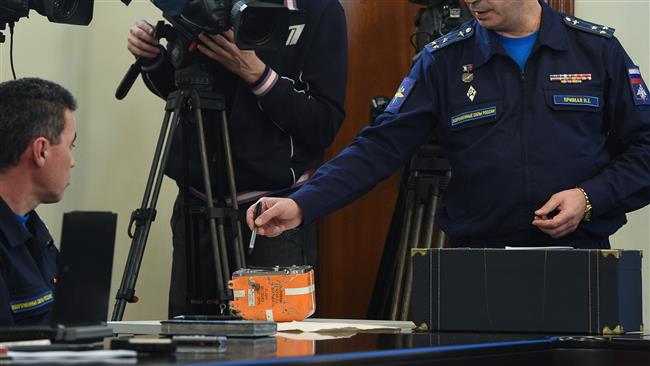 Russian experts have started to examine the black box of the Russian fighter jet shot down by the Turkish military last month.
Russian television channels showed on Friday an hour-long live broadcast from the lab where the experts were opening the data recorder.
Deputy Commander of the Russian Air Force Lieutenant General Sergei Dronov said Moscow invited 14 countries to send their experts to examine the black box, but only British and Chinese experts accepted the invitation.
On November 24, Turkey shot down a Russian Su-24M Fencer aircraft with two pilots aboard, claiming the fighter jet had repeatedly violated the Turkish airspace.
Moscow, however, dismissed Ankara's claims, emphasizing that the aircraft was brought down in Syria's airspace, where Russia has been conducting operations against Takfiri terrorists since September 30 upon a request from the Damascus government.
Russia retrieved the black box after Syria's government forces liberated a militant-held area in the country's north where the jet was downed.
Dronov said the data from the black box will be released on December 21.
"We have sufficient evidence that proves that the Russian aircraft did not violate Turkish airspace," Dronov told reporters. He said the Russian plane was in Syrian airspace 5.5 kilometers from the Turkish border.
Earlier this week, President Vladimir Putin of Russia said the data recorder would clarify "the Su-24's trajectory from the moment of its take-off to the moment of the crash." He also said that Ankara will regret "more than once" the downing of the Russian jet.
On Thursday, Putin once again condemned Turkey for downing the warplane and said it is now "practically impossible" to overcome tensions with Turkey.