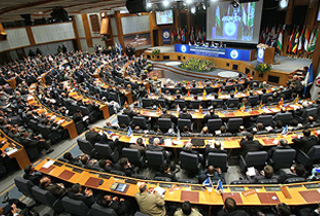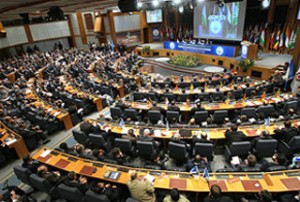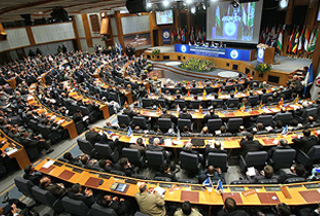 A top Russian official describes the Tehran conference, which advocates nuclear energy for all countries and atomic weapons for none, as an "excellent opportunity."
Russian Deputy Foreign Minister Sergei Ryabkov told Press TV in an exclusive interview that "It is an excellent opportunity to have a free-flowing exchange of views on some critical issues."
"We are discussing scenarios and the way to go forward to this goal [of having nuclear energy for all, and nuclear weapons for none," he said.
On Iran's nuclear program, the Russian official said the international community is well aware of the country's position on nuclear weapons — Tehran says atomic bombs are against its religious beliefs and defensive doctrine.
Ryabkov, however, said world powers remain united over "a set of issues that are not resolved that maybe considered satisfactory by the United States and some other countries."
Washington accuses Tehran of seeking to develop nuclear weapons. Iran says its program is only aimed at the civilian applications of nuclear technology.
The Russian official said "full confidence" in the peaceful nature of the Iranian program must be restored.