Syria
Russia Launches Largest Drills near Syria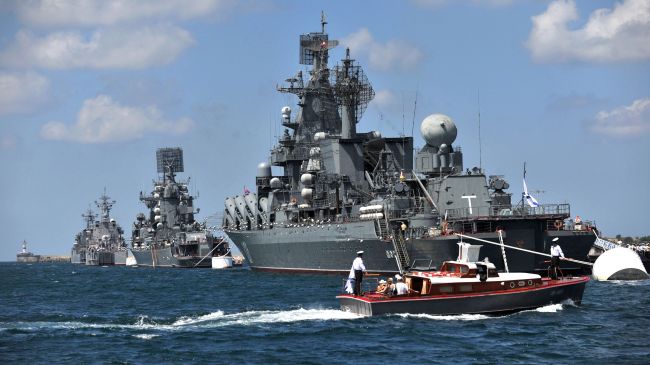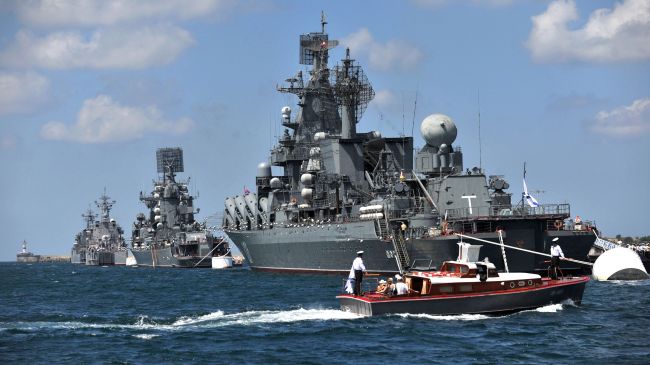 The Russian Navy started Sunday the largest military drills in the Black and Mediterranean Seas under the supervision of the General Staff of the Russian Armed Forces.
Russia Today website quoted the Russian Defense Ministry as saying: The warships of the Black Sea, Baltic and North Fleets are participating in what it described it as "the biggest combat exercises for decades."
Earlier, a military diplomatic source said that the large landing Azov Ship is heading for Tartous after it was supplied with the required war equipment, loading infantry units of the Russian Navy, as the Ship reached Aegean Sea to join other Russian warships there.
The drills "are held in line with the Russian Armed Forces' 2013 combat training plan and focus on interoperability of task forces from several fleets while on a mission in a far-off maritime zone," said an official statement by Russia's Defense Ministry.
In parallel, the drills will continue until January 29 and comprise more than 60 drills, including anti-submarine warfare missions, missile and artillery firing practices.
Russia's Black Sea, Northern and Baltic fleets, strategic bombers, tactical aircraft, air defense units, paratroopers and naval infantry will take part in the naval exercises.
The task forces have four large landing ships and a variety of auxiliary vessels in their composition which enable the Russian forces to carry out simulated beach landing and convoy escort missions.
It is worth mentioning that some of the naval drills are expected to be conducted in the eastern part of the Mediterranean near the territorial waters of Syria where foreign-backed terrorists have stepped up their campaign against the government of President Bashar al-Assad.