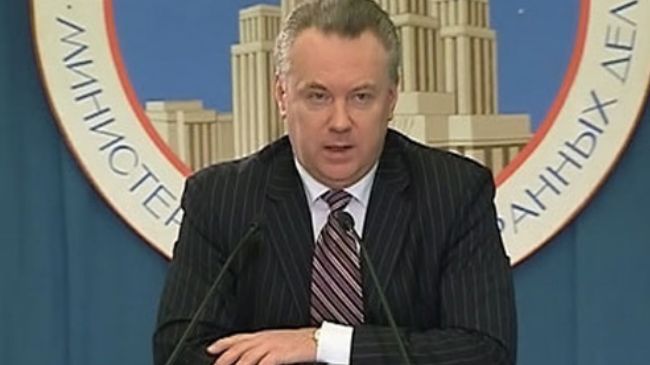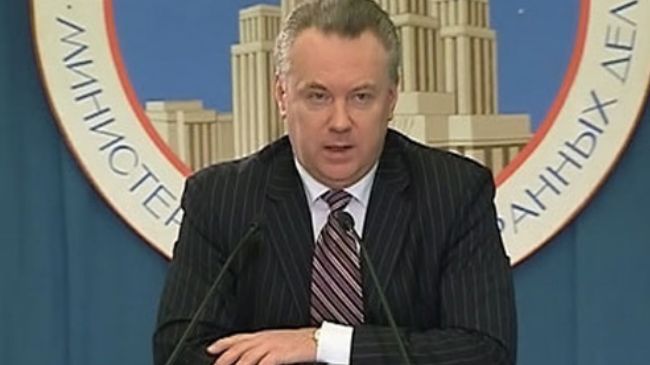 Russia has announced that it will not attend the second so-called "Friends of Syria" conference which will be held in Turkey on April 1.
On Tuesday, Russian Foreign Ministry spokesman Alexander Lukashevich told reporters in Moscow that the conference does not seek a settlement in Syria and is setting the stage for intervention.
"Its participants are not looking for dialogue that could put an end to the conflict, on the contrary, it may pave the way for external interference," Lukashevich said.
On February 24, Tunisia hosted the first so-called "Friends of Syria" conference, during which Zionist Puppet Saudi Arabian Foreign Minister Saud al-Faisal described arming Syrian rebels as "an excellent idea…because they have to protect themselves."
Russia also boycotted the first meeting.
On Tuesday, Damascus accepted a six-point plan by UN-Arab League envoy Kofi Annan to end the unrest in Syria.
Meanwhile, Russian President Dmitry Medvedev told reporters at the conclusion of Nuclear Security Summit 2012 in Seoul on Tuesday that it is "shortsighted" to believe that the stepping down of Syrian President Bashar al-Assad will resolve the country's crisis. He added that Annan's mission to Syria is the "last chance" to prevent civil war in the country.
Annan's proposals include a ceasefire, access for humanitarian aid agencies as well as political dialog between Damascus and the opposition.
The Syrian government says that the chaos is being orchestrated from outside the country and the security forces have been given clear instructions not to harm civilians. The gangs are financed and supported by US, France, Israel, Turkey and their regional allies. This terrorist groups kill civilians then blame the Syrian Security Forces. The US-Backed armed groups also kill the security forces. On the contrary to the reality in Syria, the world media especially so-called Islamic Media misinform the people and lies about what is really hapening in Syria. Especially Al- Ja zeera Tv and some west media are producing false news about Syria. These coloured media say that they will go on producing false news if Syria continue to be a key between the Iran, Islamic Resistances like Hamas, Islami Jihad and Lebanese Hezbollah movements.