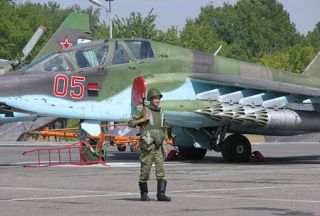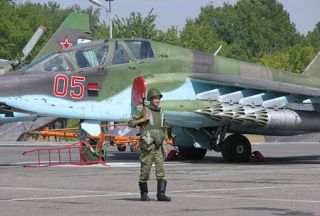 The Kyrgyz foreign ministry has said that the issue of creating a second Russian military base in Kyrgyzstan is still on the table.
"No official negotiations are currently being held on the issue, but it remains relevant today," Ria Novosty quoted acting Foreign Minister Ruslan Kazakbayev as saying.
An earlier deal between Russia and Kyrgyzstan to build a Russian base was shelved, following the April 2010 coup in the Kyrgyz Republic that overturned the then President Kurmanbek Bakiyev's government.
The August 2009 memorandum had been signed on the opening of a Russian training center for Russian and Kyrgyz soldiers and the deployment of additional troops in the Central Asian republic.
However, Secretary General of the Collective Security Treaty Organization (CSTO) Nikolai Bordyuzha said earlier that negotiations on the issue could be resumed now after the June 27 referendum in Kyrgyzstan that changed the country's political system.
Bordyuzha believed building the base is more likely as the new Kyrgyz authorities were determined to pick up the previous government's policies toward Russia where they had been left off.
The decision would "depend on the stabilization of the situation in Kyrgyzstan" and could be made after the situation improved, he added.
The CSTO charter was signed by Armenia, Belarus, Kazakhstan, Kyrgyzstan, and Russia in 2002, later joined by Uzbekistan.
It reaffirmed the desire of all participating states to abstain from the use or threat of force. Signatories would not be able to join other military alliances or other groups of states, while aggression against one signatory would be perceived as an aggression against all.
Kyrgyzstan has been scene to severe ethnic clashes that erupted through the country's south in June. Officials say up to 2,000 people may have been killed in the skirmishes.
Russia already has a military airbase in Ysyk-Ata District of Chuy Oblast in Kyrgyzstan. It is located just south of the city of Kant, some 20 kilometers east of downtown Bishkek. The Kant airbase was officially opened on October 2003.