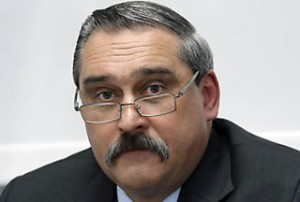 Russia has once again announced its opposition to a new round of sanctions against Iran over its nuclear activities.
"The language of sanctions is not our language," said Russia's top foreign ministry spokesman Andrei Nesterenko on Thursday.
The objections came as earlier Associated Press quoted unnamed US officials as saying that the Obama administration is reaching out to its European Allies as well as Russia and China to win support for imposing UN sanctions against Iran.
The move came after the International Atomic Energy Agency (IAEA) passed a resolution calling on Iran to stop all construction work at its new enrichment plant – Fordo – and confirm there are no more nuclear sites that the agency must be aware of.
The Tehran government, however, rejected the resolution as politically-motivated and without any legal basis, arguing that Iran's activities are not in breach of the nuclear pact.