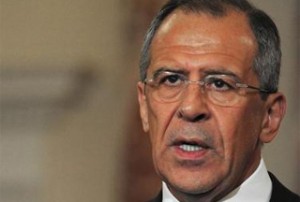 Russia has indicated that it will agree to any new sanctions against Iran only if the punitive measures target the country's nuclear program and not its economy.
"If in future hypothetically, if new sanctions are imposed, we are sure that sanctions should be limited to non-proliferation only," Russia's Deputy Prime Minister Sergei Ivanov told reporters in the German city of Munich.
The sanctions, he explained, should "not be expanded to cultural, humanitarian, economic parts of Iranian activity."
The annual security conference was also attended by the Iranian Foreign Minster, Manouchehr Mottaki, who was upbeat on his meeting with the head of the UN's nuclear watchdog, Yukiya Amano.
"Today I had a very good meeting with the head of the International Atomic Energy Agency (IAEA) Yukiya Amano," Iran's top diplomat said on the sidelines of the conference in southern Germany.
When asked about the nature of the discussions, the IAEA chief said their meeting had "covered a variety of areas."
"That included of course in Iran and the Tehran research reactor. We had a very interesting discussion, and on my part I can currently say that dialogue is continuing and should be accelerated," he added.
The five permanent members of the United Nations Security Council plus Germany, also known as the P5+1 group, failed to agree on new punitive measures against Iran last month.
The West has been pressuring Tehran to accept a UN-backed draft deal which requires Iran to send most of its domestically produced low-enriched uranium (LEU) abroad for conversion into a more refined fuel for the Tehran nuclear reactor that produces medical isotopes.
Iran, however, has not accepted the proposal, calling for "concrete guarantees" for the return of the refined fuel since some Western countries, namely France and Germany, have previously failed to honor their nuclear commitments to Tehran without any repercussions.
Iranian President Mahmoud Ahmadinejad on Tuesday declared that Tehran would have "no problem" sending out its stock of LEU for further refinement into the nuclear fuel required for the Tehran reactor.
EU and US officials have, however, rejected Iran's concerns, accusing the Islamic Republic of trying to buy time to delay planned sanctions on Iran's entire energy sector, including its oil and natural gas industries.