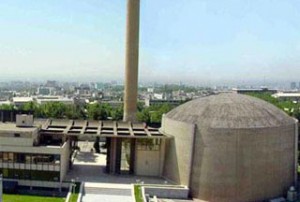 After Iran announced that it would start building ten new industrial scale enrichment plants, Russia talks against the escalation of an international row over Iran's nuclear program.
Russian Energy Minister Sergei Shmatko, who is on an official visit to Tehran to discuss the long-overdue construction of the Bushehr nuclear plant in southern Iran, reacted with optimism to the announcement on Monday.
"I think there is still good scope to continue negotiations," Shmatko said during a joint press conference with Iranian Foreign Minister Manouchehr Mottaki.
The Russian official was referring to the Oct. 19 nuclear talks between representatives from Iran and the P5+1 in Geneva.
Iran had previously warned that should negotiations with the six major world powers fail to yield results the country would move to enrich uranium to a level of 20 percent on its own.
Iran is in need of uranium enriched to a level of 20 percent for use in metal fuel rods for its Tehran medical research reactor.
Furthermore, the Tehran government said on Sunday that the country's domestic energy needs call for the installation of 500,000 new centrifuges and therefore the Atomic Energy Organization (AEO) would move to add ten new enrichment plants to Iran's nuclear facilities.
The Islamic Republic is already under three rounds of UN Security Council sanctions resolutions calling for a halt to the country's enrichment work.
Tehran denies seeking nuclear weapons through its enrichment work and has called for the removal of all weapons of mass destruction from across the globe.
Meanwhile, world powers including the US, the UK, France and Germany have threatened Iran with new sanctions over its new decision on nuclear work.
The Russian energy minister reacted to the new development, saying that "Based on the Russian Federation's interests, a constructive agreement between Tehran and the [P]five-plus-one is of high importance and we do not want the thing to escalate at all."