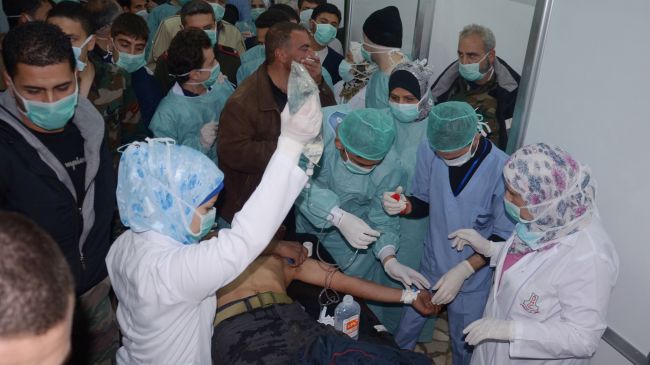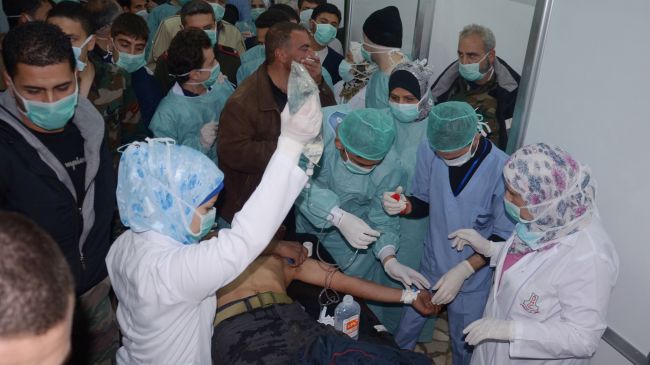 Russia says the planned expansion of a UN investigation into the use of chemical weapons in Syria beyond a March 19 incident is 'unconstructive and inconsistent.'
The Russian Foreign Ministry said in a Saturday statement that the UN Secretariat under the pressure of certain states "has adopted an unconstructive and inconsistent stance and is basically disrupting the investigation into particular reports of the possible use of chemical weapons in Syria on March 19, which could be verified at this stage."
The statement added that the UN probe should only focus on the reports by the Syrian government regarding the use of chemical weapons by the militants in Syria.
Referring to the US-led invasion of Iraq in 2003, the statement added, "Such [an] approach reminds of the policy towards using weapons of mass destruction in Iraq. The policy was based on deliberately false data and led to common consequences."
The Russian Foreign Ministry called on the UN to act on the principles of "impartiality."
Certain Western countries are trying to include in the probe two additional claims by militant groups in Syria about the use of chemical weapons by the Syrian forces.
On March 19, Damascus said the foreign-backed militants had used chemical weapons in an attack carried out near the northwestern city of Aleppo that killed more than two dozen people and seriously injured 100 more.
Three days after the attack, UN Secretary General Ban Ki-moon announced that the United Nations would launch an independent investigation into the assault.
On March 25, Russian Foreign Ministry Spokesman Alexander Lukashevich said the Western powers were attempting to take advantage of the probe against the Syrian government.