Syria
Russia: Syria to Ship more Chemical Arms, Attend Talks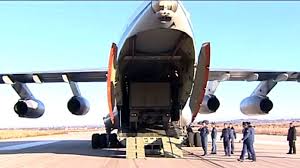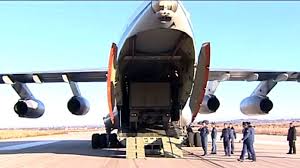 Russia offered assurances on Tuesday that the Syrian government will show up at a new round of talks next week and will soon ship more toxic agents abroad for destruction under a deal to eliminate its chemical weapons arsenal.
They came as Russia hosted the leader of the so-called "Syrian opposition National Coalition" for the first time in the three-year-old war.
Syria plans to send a large shipment of toxic agents out of the country this month and can complete the removal process by March 1, Russian Deputy Foreign Minister Gennady Gatilov said.
"Literally yesterday the Syrians announced that the removal of a large shipment of chemical substances is planned in February. They are ready to complete this process by March 1," state-run Russia news agency RIA quoted Gatilov as saying.
Russia has said Western concerns are overblown and rejected accusations that the delays are deliberate, citing security and logistical issues.
Deputy Foreign Minister Sergei Ryabkov stated that Russia remains confident the June 30 deadline for the elimination of Syria's chemical arsenal can be met.
Another deputy foreign minister, Mikhail Bogdanov, said on Tuesday that Russia is certain the government will attend.
"We have no doubt that the government delegation will take part in the second round of international talks in Geneva," Bogdanov told reporters before talks between Lavrov and Syrian opposition leader Ahmed Jarba.
Russia says al-Assad's exit from power cannot be a precondition for a political solution, but rejects Western accusations that it is shielding the Syrian leader.