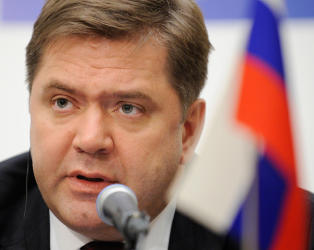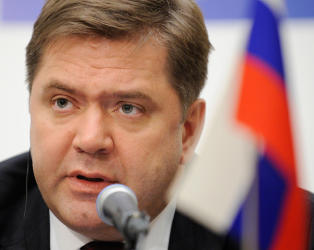 The Russian energy minister says sanctions will have no bearing on Tehran-Moscow cooperation, including mutual work on the nuclear front.
"Sanctions will have no impact on promotion of mutual cooperation, nor will they impose any restrictions on that", Sergei Shmatko was quoted by IRNA as saying on Wednesday.
He made the remarks at a press conference in Moscow following a meeting with Iranian Oil Minister Masoud Mirkazemi.
The top Russian official underlined the two countries are intent on boosting cooperation, and nothing can stop enhancement of reciprocal ties.
"Iran and Russia trust each other, and cooperation between the two sides will not only serve mutual interests, but benefit the whole region", Shmatko further said.
He underlined a deal signed by Tehran and the Kremlin outlines the prospects of mutual cooperation in the oil and gas as well as petrochemical sectors, adding sanctions are no obstacle to that end.
He said the two countries are goimg to draw up a similar plan on nuclear energy cooperation.