Syria
Russia to US: Clarify stand on Syria talks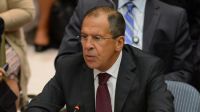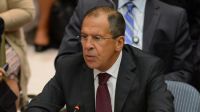 Russia says it expects the United States to clarify its position against an international conference on Syria crisis.
According to Xinhua, Russian Foreign Minister Sergei Lavrov said at a press conference in Moscow on Wednesday "We expect more clarity from the meeting with US Secretary of State John Kerry about the US position regarding the joint Russia-US initiative to convene an international conference on Syria."
Calling the situation "regrettable," Lavrov said "The Syrian leadership has confirmed its readiness to send a delegation to the conference in Geneva without any preconditions, whereas the opposition is divided. The National Coalition of Syria supported by our western partners refuses to attend the conference until Syrian President Bashar al-Assad steps down."
On Tuesday, senior Russian and US diplomats along with UN-Arab League Special Envoy to Syria Lakhdar Brahimi held a meeting in Geneva to prepare a new international conference for Syria.
Lavrov said on Wednesday that the closed-door meeting failed to specify a date for the conference due to the unwillingness on the part of Syria's opposition to participate without preconditions.