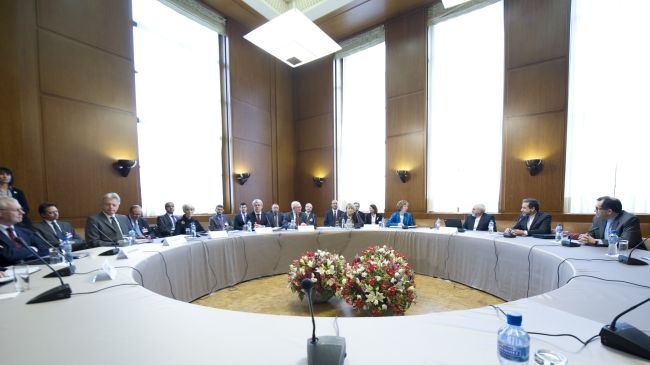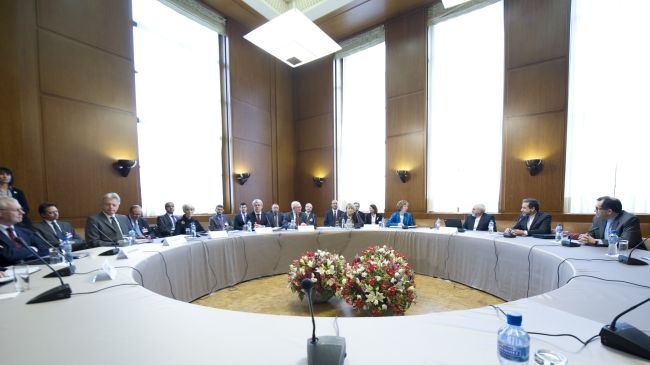 Officials from Russia, Britain and the United States have reflected on the two-day talks between Tehran and the six major world powers over Iran's nuclear energy program in Geneva.
At the end of the two-day talks over Iran's nuclear issue in Geneva, a US administration official, speaking on condition of anonymity, said Wednesday that the US diplomatic team has "never had such intense, detailed, straightforward, candid conversations with the Iranian delegation before."
"Although there remain many differences in each area, and what sanctions relief might be appropriate, specific and candid discussions took place," the official said.
Meanwhile, British Foreign Secretary William Hague also expressed hope that the talks would soon lead to "concrete results."
Despite the relatively positive atmosphere on the Western side, Russian top negotiator, Sergei Ryabkov, said there was "no reason to break into applause," adding that things could have worked out better.
"The results are better than what we had (in the previous round) in Almaty, but this does not guarantee further progress," said the Russian diplomat.
Earlier on Wednesday, Iran and the six powers – the United States, Britain, France, China, and Russia plus Germany – wrapped up two days of talks over the country's nuclear energy program in Geneva. The two sides have agreed to meet again in the Swiss city on November 7-8.
In a press conference that followed the talks, Iranian Foreign Minister Mohammad Javad Zarif expressed hope that the negotiations will herald a "new phase" in relations between Tehran and the six powers.
EU Foreign Policy Chief Catherine Ashton also hailed the nuclear negotiations as the "most detailed" and most "substantive" ones ever held between the two sides.
Sanction and nuclear experts from Iran and the six Western countries will meet before the next round of talks in November, Ashton and Zarif announced.