Europe
Russia violating Ukraine sovereignty: NATO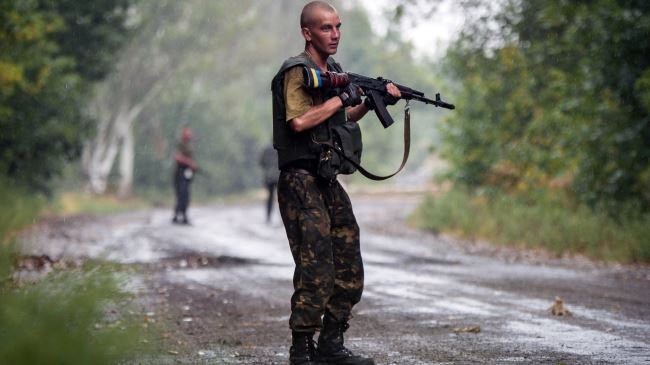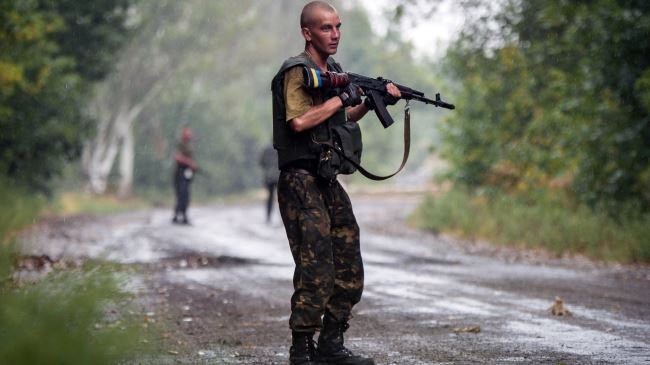 NATO has accused Russia of "blatant violation of Ukraine's sovereignty" by engaging in direct military operations inside Ukraine.
"Russia continues to maintain thousands of combat-ready troops close to Ukraine's borders. This is a blatant violation of Ukraine's sovereignty and territorial integrity," said NATO Secretary General Anders Fogh Rasmussen following an emergency meeting of the military alliance on Friday.
Rasmussen accused Russia of "illegal" actions inside Ukraine and called on Moscow to "stop its support to armed separatists, and take immediate and verifiable steps towards de-escalation of this grave crisis."
He said Russian troops are conducting "direct military operations" inside Ukraine after Russian troops and equipment "illegally crossed the border into eastern and south-eastern Ukraine."
"This is not an isolated action, but part of a dangerous pattern over many months to destabilize Ukraine as a sovereign nation," he added.
Rasmussen's charges come one day after the United Nations said it is unable to confirm whether the Russian forces are inside Ukraine's troubled southeastern region.
A spokesman for UN Secretary General Ban Ki-moon said the world body was unable to verify reports that hundreds of Russian troops had crossed into Ukraine to shore up pro-Moscow militias in the region.
Russian Defense Ministry spokesman, Igor Konashenkov, also dismissed reports of Russia's military presence in eastern Ukraine, saying the "information…bears no relation to reality."
Konashenkov told reporters on Thursday that Russia's ongoing training missions in regions including those near Ukraine "were the normal work of any army."
The crisis in eastern Ukraine has so far taken the lives of at least 2,200 people, according to the Office of the UN High Commissioner for Human Rights.