Europe
Russia vows "adequate response" to fresh EU sanctions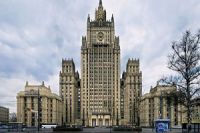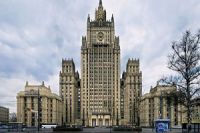 Russia has strongly condemned a fresh round of European Union sanctions against Moscow over the crisis in Ukraine, vowing to take "adequate measures" in response to the new embargoes.
According to Press TV, the Russian Foreign Ministry spokesman Alexander Lukashevich said at a briefing in Moscow on Thursday, "On many levels, the Russian leadership has made it clear that we'll take adequate measures and our response will be absolutely comparable with the actions by the EU."
The Russian Foreign Ministry also said in a Thursday statement, "By making this step, the European Union has practically made its choice against the peaceful settlement of the internal crisis in Ukraine whose support is expected from all responsible forces in Europe."
Earlier in the day, the European Council officially unveiled additional sanctions against Russia adopted by the 28-member EU earlier this week. The fresh round of sanctions will take effect on Friday.