Europe
Russia warns Denmark against joining NATO missile system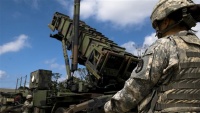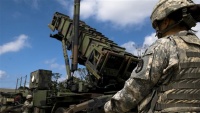 Russia has warned Denmark against joining NATO's missile defense system, saying Moscow considers the move as a threat.
According to the reports, in an op-ed piece published in Danish newspaper, Jyllands-Posten, the Russian ambassador to Copenhagen warned the Scandinavian country's officials of the consequences of joining the system, the DPA reported on Saturday.
"I don't think that the Danes are fully aware of the consequences if Denmark joins the US-led missile defense system," said Mikhail Vanin, adding that if such a plan is implemented, "Denmark would become part of the threat against Russia, it would be less peaceful and relations with Russia will be harmed."
The Russian diplomat also stated that the plan would render Danish naval vessels "targets for Russian nuclear missiles."
Copenhagen's reaction
In response, the Danish foreign minister denounced Vanin's remarks as "unacceptable," adding that NATO's missile system is intended for defensive purposes and poses no threat to Russia's security.
"We disagree on many points with Russia, but it is important that the tone does not escalate," Martin Lidegaard noted.
The chairman of the Danish parliament's Foreign Policy Committee also slammed Vanin's stance as interference in Denmark's defense strategy.