Syria
Russia Warns of Catastrophic Consequences for Attacking Syria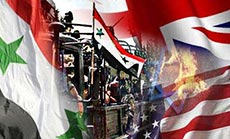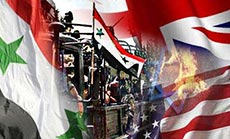 Russia on Tuesday warned a military intervention in Syria could have "catastrophic consequences" for the region and called on the international community to show "prudence" over the crisis.
"Attempts to bypass the Security Council, once again to create artificial groundless excuses for a military intervention in the region are fraught with new suffering in Syria and catastrophic consequences for other countries of the Middle East and North Africa," the foreign ministry said.
It further called on "the American partners and all members of the world community to demonstrate prudence (and) strict observance of international law, especially the fundamental principles of the UN Charter."
Meanwhile, Iran warned against foreign military intervention in Syria, saying the resulting conflict would engulf the region.
"We want to strongly warn against any military attack in Syria. There will definitely be perilous consequences for the region," Iranian Foreign Ministry spokesman Abbas Araqchi told a news conference. "
He further highlighted that "these complications and consequences will not be restricted to Syria. It will engulf the whole region."
Confirming what he called the "sensitive situation" in the region, Araqchi advised the West to exercise "wisdom" in dealing with Syria, especially since "there is no authorization from the Security Council" for military action.
For its part, the Chinese Foreign Ministry called for caution and avoiding any intervention in Syria, stressing that the priority must be holding the international conference in Geneva to resolve the crisis.
In parallel, it expressed its support for conducting an independent, objective, just and professional investigation into the alleged chemical weapons use in Syria to ascertain what happened as soon as possible.
" The only solution to the crisis in Syria is the political solution," it mentioned.
In his statement, the Chinese Foreign Minister Wang Yi said in an official statement that only a political solution can resolve the crisis in Syria, while some western countries are considering the possibility of military action against Syria.
Wang Yi said that all sides must deal with the chemical weapons issue carefully in order to prevent any tampering in the efforts to resolve the crisis in Syria via political settlement.