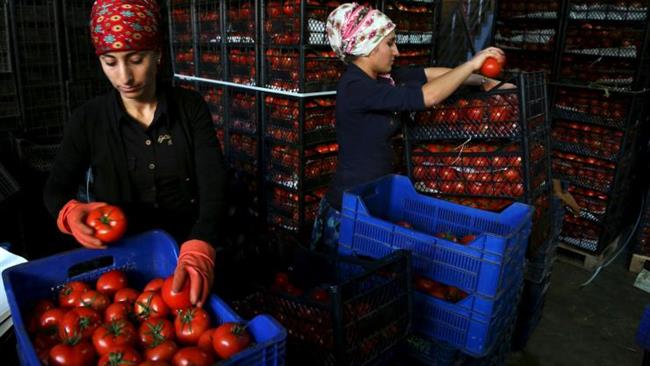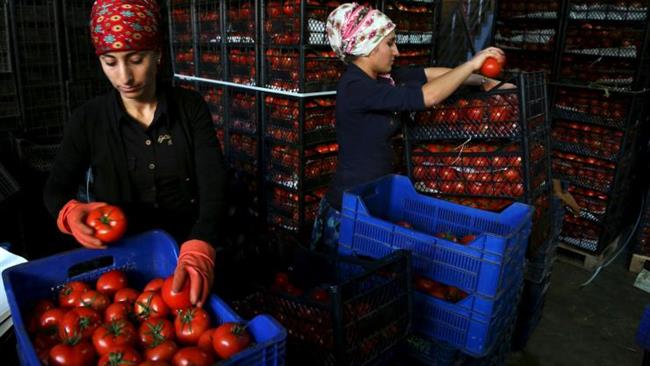 Russia is expanding its sanctions on Turkey, restricting imports of Turkish fruit and vegetables in response to the downing of its bomber, a top government official says. 
The ban will be deferred for several days to allow Russian firms to find new sources of supply, Deputy Prime Minister Arkady Dvokovich said.
The measure is in line with President Vladimir Putin's order, calling for imports to be restricted after a Turkish fighter aircraft shot down a Russian bomber in Syria.
The new penalties, announced at a meeting chaired by Prime Minister Dmitry Medvedev, also ban Turkish construction firms from signing new contracts in Russia and impose road restrictions on trade with Turkey.
As the measures were announced, around 1,250 trucks carrying Turkish exports were stopped at border posts and denied entry to Russia.
According to state news agency RIA Novosti, Medvedev called for sanctions to be "most effective for the Turkish side but minimally affecting our economic interests".
Moscow has already announced an end to visa-free travel for Turks in Russia and to extensions of labor contract for Turks working in the country.
It has also ordered a halt to chartered flights from Russia to Turkey and vacation packages for a stay in Turkey.
Russia is Turkey's ninth largest export market at approximately $6 billion. Most of the trade involves food, consumer goods and textile products.
Turkey was the main beneficiary of Russia's ban on food imports from the European Union and the US. Russian officials say they plan to replace produce imports from Turkey with those from Central Asian countries, Iran and Morocco.
Economic losses
As many as 3.3 million Russians visited Turkey in the first nine months of this year, accounting for more than 10% of the tourists in the country and making them the second largest group of tourists after Germans.
Annual tourism revenue of $4 billion from Russian visitors to Turkey is set to melt down, Turkish tourism industry representatives have warned.
However, the amount of Turkey's forex revenue associated with Russian tourists and the unregistered trade they facilitate is higher than $6 billion per year. Add to that Turkish exports and Russia-related income rises to 1.4% of GDP, Bloomberg said.
Tourism generates $34.3 billion in revenue every year and plays a key role in keeping the sizable gap in Turkey's current-account under control.
Turkey's tourism industry has already been shaken by growing tensions with the country's Kurdish community and terrorist bombings which have raised the specter of ISIL violence.
Economists say Russian sanctions are poised to worsen Turkey's budget deficit.