Syria
Russian Foreign Ministry: Preserving Unity, Territorial Safety, Sovereignty in Syria Come ahead in Solving Crisis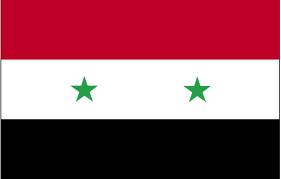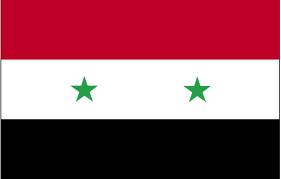 Russia said that preserving unity, territorial safety and sovereignty , as well as preventing the escalation of the situation in Syria as a key country in the Middle East come ahead in solving the crisis.
In a statement on Monday, the Russian Foreign Ministry called for launching national dialogue in Syria as soon as possible and implementing the political, social and economic reforms as to meet the aspirations of the Syrian people.
The statement laid emphasis on stopping violence wherever it comes from, obtaining objective information in this regard and pushing ahead with the Arab work plan to the very end, indicating that Moscow is following up on the efforts of the Arab league to find a speedy peaceful settlement to the crisis in Syria within the Arab framework and without foreign interference.
Meanwhile, the Russian Foreign Minister Sergey Lavrov underlined his country's principled stance which calls for resolving the states' political internal issues through peaceful means and national dialogue to reach a social reconciliation without foreign intervention.
A statement by the Russian Foreign Ministry, following Lavrov's meeting with heads of diplomatic and the Arab League's missions accredited in Moscow, stated that Lavrov called for finding a compromise, away from any ultimatum, to overcome the crisis in Syria and other regional countries.
The statement said that the talks concentrated on the complicated situation in the Middle East and North Africa in light of the profound changes that are taking place in the region.
During the meeting, the Syrian Ambassador in Moscow Riyad Haddad stressed that the Russian stance stems from commitment to the Syrian people and maintaining Syria's unity and sovereignty.
He reiterated that Syria is determined to the reforms, serious in conducting the comprehensive national dialogue which Syria considers as the only way to end the crisis.
Deputy Chairman of Russia's Duma Council: AL Decisions against Syria Completely Incorrect
Deputy Chairman of the Russian Duma Council, Vladimir Zhirinovsky, stressed Monday that the Arab League decisions against Syria are completely incorrect, adding that no sanctions should have been imposed on Syria.
Zhirinovsky told SANA correspondent in Moscow that Russia stands against any Security Council resolutions against Syria that aimed at deteriorating the situation in Syria or imposing restrictions on its leadership.
He added that the Syrian people have right to live in peace under the leadership of President Bashar al-Assad.
Earlier, Zhirinovsky called on the Russian Government to reject any resolutions issued by the Security Council against Syria and Iran.