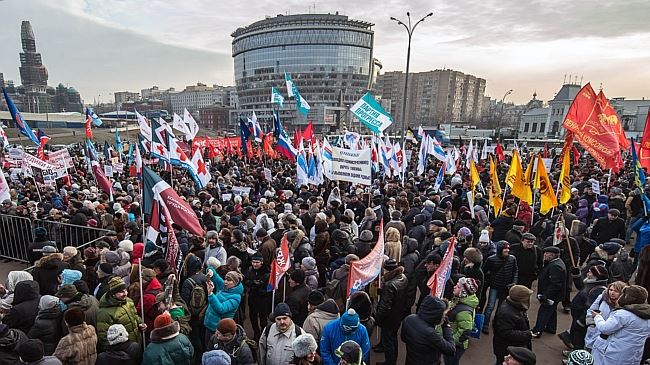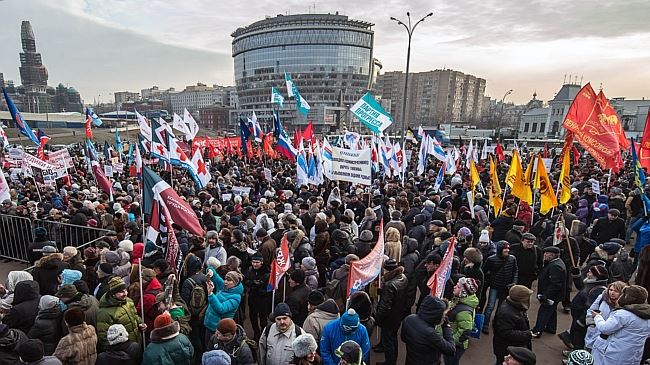 Russian medics and aid workers have staged a protest rally in several cities to express their dissatisfaction with proposed reforms to the country's healthcare system.
Sunday's demonstration, which was held in Moscow and other Russian cities, was attended by thousands of people, with many of them wearing white coats over their jackets.
Some protesters pushed a wooden cart with a model coffin decorated with the slogan, "There weren't enough beds for me."
Russian authorities argue that the reforms are needed to modernize the country's health system.
However, medics believe that the controversial changes to Moscow's health system will not improve care and will instead lead to hospital closures and job losses.
Under the reforms, at least 28 Moscow hospitals will be closed and up to 10,000 medical staff will be sacked.
During Sunday's rally, some of the demonstrators held banners with the names of the hospitals that will be shut down.
The rally, the second such protest by medics in the Russian capital this month, was also backed by opposition parties such as the Communist Party and "A Just Russia Party."
"The plan of reforming Moscow's health system in 2014 and 2015 calls for the closure by the end of this year of 26 out of the city's 65 hospitals, including three maternity hospitals," the Communist Party said in a statement.
A petition, which was adopted at the end of the march, urged the resignation of Moscow Mayor Sergei Sobyanin and top Moscow health officials.