General
Russians protest alleged vote fraud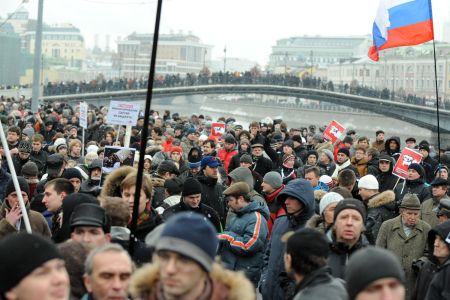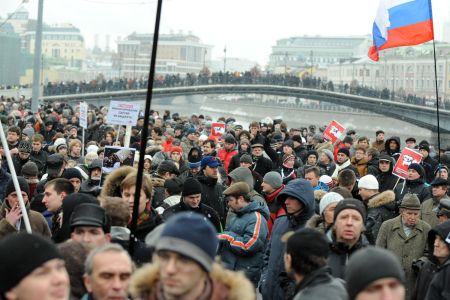 Thousands of Russians have gathered for massive nationwide protests against allegedly fraudulent parliamentary elections held last week.
More than 15,000 people gathered in Moscow to protest the victory of Vladimir Putin's ruling party in parliamentary elections held on December 4, the Associated Press reported.
"The votes were crudely and cynically stolen from voters and given to United Russia," said Member of Parliament Artyom Samsonov.
This is while at least 50,000 law enforcement officers and riot police have been deployed in the city. Hundreds of protesters have been arrested.
Demonstrators have demanded a repeat of Sunday's parliamentary elections, with the presidential council on human rights also calling for the elections to be held once again.
Putin's ruling party won nearly 50 percent of the vote, but saw a reduction in support.
Both Putin and President Dmitry Medvedev have both said that Russians have a right to protest but only within the bounds of permission granted by local authorities.
The nationwide protests are being dubbed "For Fair Elections" and is expected to be the largest gathering of demonstrators in the country since the 1990s.
Human Rights Watch denounced the crackdown on the opposition protest.
Nationwide protests started Saturday in Vladivostok, eight time zones away from Moscow. Thousands turn out in major cities across Siberia and the Urals in rallies largely organized via social networking websites.