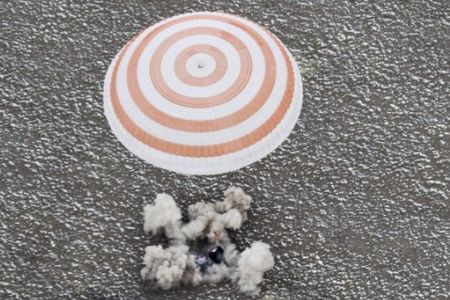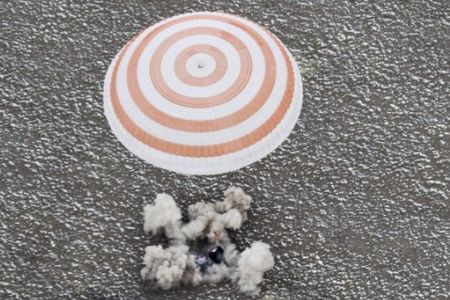 The Russian Soyuz spacecraft has safely landed on Earth, carrying a Russian cosmonaut and two American astronauts from the International Space Station (ISS).
The Soyuz capsule, manned by Fyodor Yurichikhin and NASA's Douglas Wheelock and Shannon Walker, landed in Kazakhstan on Friday after undocking from the ISS earlier in the day.
"Lowering from orbit and landing operations were carried out as planned. The cosmonauts are in good health," AFP quoted a statement by the Russian Mission Control as saying.
The crew conducted scientific research and performed maintenance activities during their 162-day stay aboard the ISS.
Remaining at the station are another American astronaut and two Russian cosmonauts.
The Soyuz was slated to return on Nov 30, but the trip was hastened due to a summit of the Organization for Security and Cooperation in Europe (OSCE) which will lead to the closure of the Central Asian country's airspace.
The ISS will be maintained over the next few weeks by a three-man crew consisting of two cosmonauts as well as an astronaut.