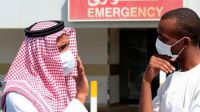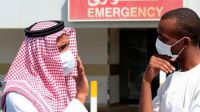 Saudi Arabia's Health Ministry says seven new cases of Middle East Respiratory Syndrome Coronavirus (MERS-CoV) have been discovered in the country.
According to Press TV, the ministry said on Sunday that the new cases were discovered over the weekend, adding up to 36 infections in five days.
Most of the new infections are in the port city of Jeddah, where 30 people have been infected since April 14, seven fatally. Another six cases, one of them fatal, were discovered in Riyadh.
The ministry also said that the virus has infected 231 people in the kingdom, of whom 76 have died.
The World Health Organization (WHO) also revealed on Saturday that two new cases were detected in the United Arab Emirates. The WHO said that the latest cases of the coronavirus came from the same Abu Dhabi hospital where a cluster of cases were reported a week ago.
MERS is a cousin of SARS. The virus first emerged in the Middle East, and was discovered in September 2012 in a Qatari man who had traveled to Saudi Arabia.