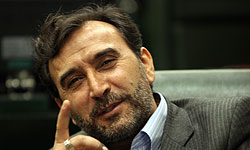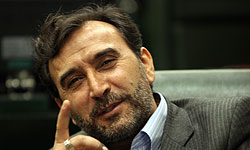 The Saudi government is fearful of the recent developments in the regional Arab countries since it should account for the suppression of the country's people for the last several years, a senior Iranian lawmaker stressed on Monday.
Saudi Arabia should account for the suppressions of the Shiite and Sunni people in the country for consecutive years," member of the parliament's Presiding Board Mohammad Dehqan told FNA.
He pointed to the recent uprisings in the Arab countries against the tyrannical rule of their leaders and governments, and said, "Considering that the developments in Bahrain and Yemen affect the situation in Saudi Arabia, the country feels grave danger and interferes in the internal affairs of these states."
Dehqan warned the Saudi government about the grave consequences of its crimes and cruelties against the people, and said, "It (the Saudi government) should know that the Saudi people have become vigilant and do not allow the rulers of the country to commit any possible crime against them."
The revolutionary fervor unleashed across the region in the wake of Tunisia's revolt on Sunday spread to Saudi Arabia, a country in the oil-rich Persian Gulf that had hitherto seemed relatively immune to the turmoil.
A group of 119 Saudi academics and activists called for the replacement of the current government with a constitutional monarchy that would dramatically reduce the hereditary powers of the royal family, raising the specter of unrest spreading to the world's largest oil producer.
Also, the Saudi activists called for demonstrations on March 11 and 20 to demand reforms, echoing the 'Day of Rage' dates set by activists elsewhere.