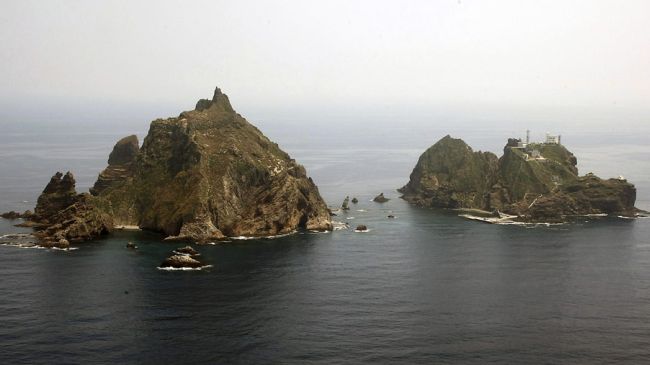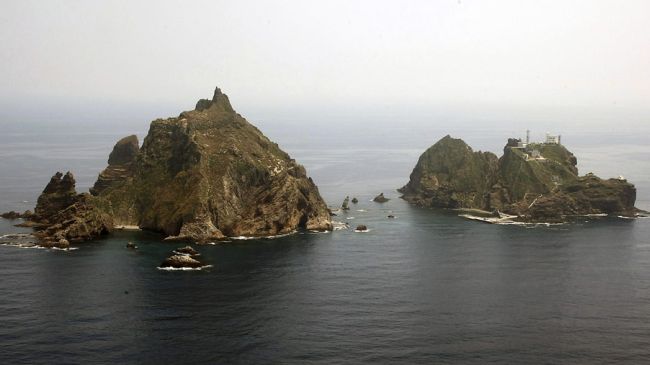 South Korea's navy has held a live-fire drill near a set of islands also claimed by Japan, prompting an angry response from Tokyo.
The South Korean Defense Ministry described the Friday exercises around the islets as part of the army's "regular" national defense training. The islands, which are located in the Sea of Japan (known as East Sea in South Korea), are called Takeshima in Japan and Dokdo in South Korea.
However, Japan's Chief Cabinet Secretary Yoshihide Suga told reporters in Tokyo that his country can "never accept the drill given its position on Takeshima, and so we strongly demanded that the South Korean government stop its plans."
Suga denounced the decision to push ahead with the exercises as "extremely deplorable."
Meanwhile, South Korea's Defense Ministry spokesman Wi Yong-Seop noted that the drill aims to strengthen the defense of the South and "any outside demand or interference is not a subject for consideration."
"The drill is now being carried out as scheduled," he said.
About 20 naval ships and aircraft are involved in the rare live-fire drill, including a light destroyer and a Lynx anti-submarine helicopter.
The territorial row along with other issues stemming from Japan's 1910-45 colonial rule over the Korean Peninsula has strained relations between Seoul and Tokyo.
Tensions further increased in 2012 after a surprise visit by then South Korean President Lee Myung-bak to the island chain.
The Islands controlled by South Korea are said to have large deposits of natural gas and oil.
Japan is also engaged in another territorial dispute with China over a separate chain of islands in the East China Sea.