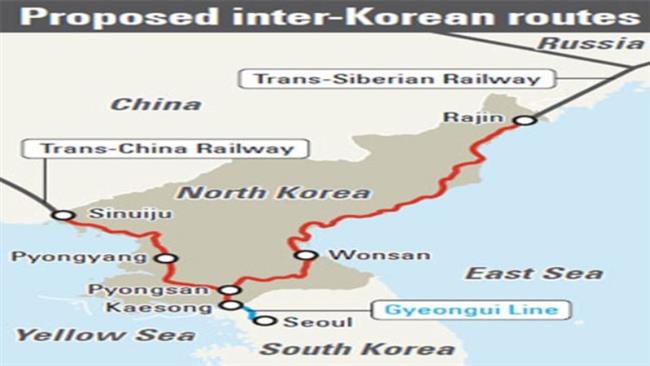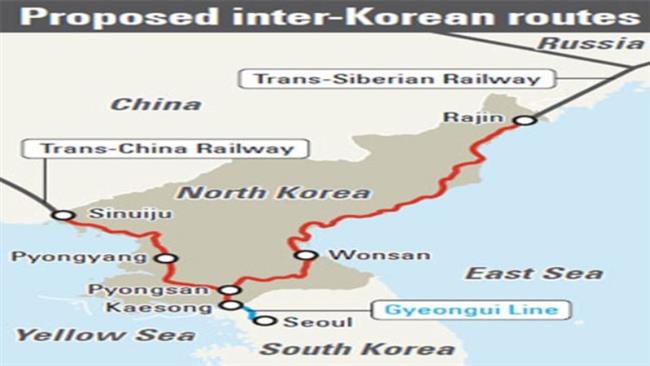 South Korea has proposed plans to hold a trial run of trains to connect the two Koreas' railways as part of a plan for the potential unification of the peninsula.
Seoul announced Monday a series of new proposals including an inter-Korean railway which includes a line from Seoul to Pyongyang and to Sinuiju on the northwestern tip of North Korea, and another line that crosses the two Koreas from Seoul to Rajin, located near the northwestern border with China.
The decision was made by four government offices including the unification, foreign and defense ministries as they briefed President Park Geun-hye on unification preparation plans and projects for this year.
The trial runs are predicted to be launched around August 15 when both Koreas mark the 70th anniversary of gaining independence from Japan as well as the partitioning of the Korean Peninsula.
The details and schedules of the plans will need to be determined through future discussions with the North.
Pyongyang has yet to make any comments on the new proposals.
Earlier, South Korean Prime Minister Chung Hong-won called for establishing good relations with the neighboring North in the new year.
The Korean Peninsula has been locked in a cycle of military rhetoric since the Korean War, which lasted from 1950 to 1953. No peace deal has been signed since then, meaning that Pyongyang and Seoul technically remain at war.