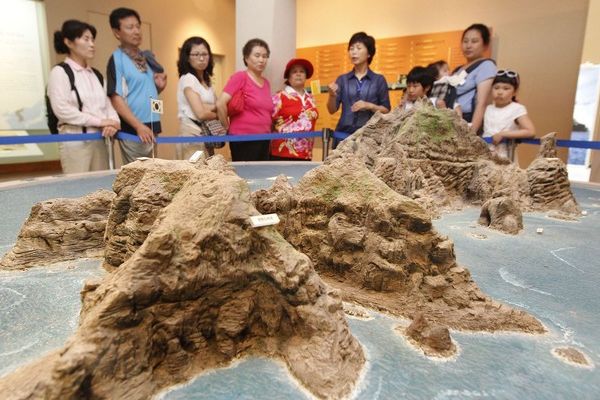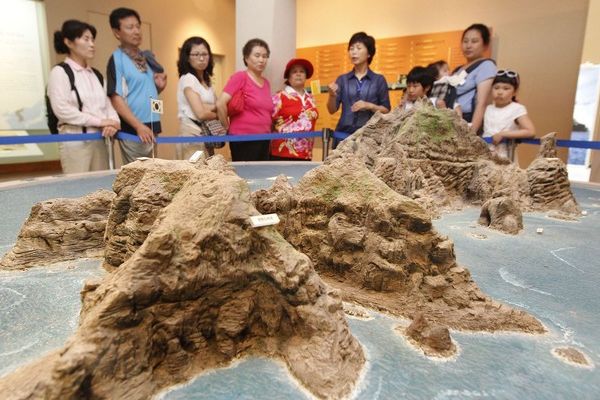 South Korea has once again slammed Japan's repeated claims to territorial rights over disputed Pacific Ocean islands.
South Korea expressed its "deep regret" over Japan's claiming of the disputed Islands called Dokdo in South Korea and Takeshima in Japan, for an eighth consecutive year in an annual defense white paper released today.
The Islands continue to be a chronic source of diplomatic row between Japan and South Korea.
There are close to a million ethnic Koreans in Japan, some who have taken on Japanese citizenship, and some who retain their Korean allegiance.
Despite the closeness between the two East Asian nations, the bilateral relationship between Tokyo and Seoul remains dogged by a dispute over ownership of the tiny group of islands.
South Korea has demanded that Japan immediately withdraw the unacceptable claims.
Seoul's defense ministry issued a statement, vowing to "resolutely deal with any kind of attempt to" undermine South Korea's sovereignty.
In this statement the ministry said, "We urge the Japanese government to come to the realization that Japan cannot expect improvement in defense relations with South Korea unless it gives up on its territorial ambition."
The statement indicated that Japan's repeated claims regarding the islets would undermine efforts to develop "future-oriented" military cooperation.
Last month, South Korea shelved the signing of an information-sharing agreement with Japan.
It would have been the first military agreement between the two nations since the end of Japan's 1910-45 colonial rule.
The islets have been under Seoul's control since the end of Japanese colonial rule after World War II.
The Islands are said to contain large deposits of natural gas and oil.