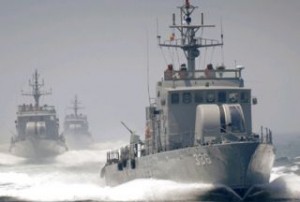 Months after a warship belonging to South Korea sank near a disputed sea border, South Korean investigators say there is evidence that a North Korean torpedo caused the incident.
Military experts told Seoul-based Yonhap news agency on Tuesday that chemical traces found on the ship's wreckage were similar to substances used in North Korean torpedoes.
The report comes as a multinational team is conducting an investigation into the March 26 sinking incident. The group is due to issue an official report on Thursday.
Seoul has threatened to give a crushing response if it is proven that Pyongyang was behind the incident.
The North, however, has repeatedly denied any involvement.
The South Korean vessel sank after a massive explosion in the Yellow Sea. Some 46 people were killed in the incident.
Tensions between the two Koreas, which are technically still at war, remain high over the incident. International efforts to resolve the standoff have so far made little progress.