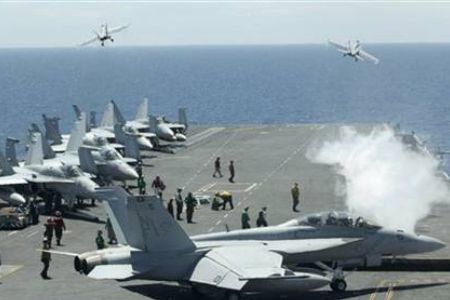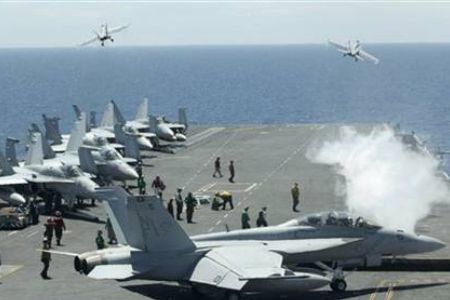 South Korea and the United States are to launch a fresh large-scale joint military exercise this week amid growing tension with North Korea.
Washington and Seoul said that they will stage the ten-day war games, called "Ulchi Freedom Guardian", to deter threats from Pyongyang.
The drills will involve 30 thousand American troops on the ground and an unknown number of others will be joining from the US via computers, a US military spokesman said on Sunday.
Over fifty thousand South Korean soldiers will also take part in the exercises which will be the largest of their kind, according to US military officials.
Meanwhile, on Sunday, North Korea's military threatened to launch the "severest punishment" against South Korea for staging the massive joint exercises.
The North's army and people will "deal a merciless counterblow" to the allies "as it had already resolved and declared at home and abroad", AFP quoted a spokesman for the North Korean army's general staff as saying.
"The military counteraction of (North Korea) will be the severest punishment anyone has ever met in the world," he went on to say.
In July, the US and South Korea conducted massive joint sea and air drills in waters east of the peninsula. Eight days after the exercises Seoul launched its largest-ever anti-submarine drills near the disputed Yellow Sea border with North Korea.