Korea
S Korea workers still kept out of Kaesong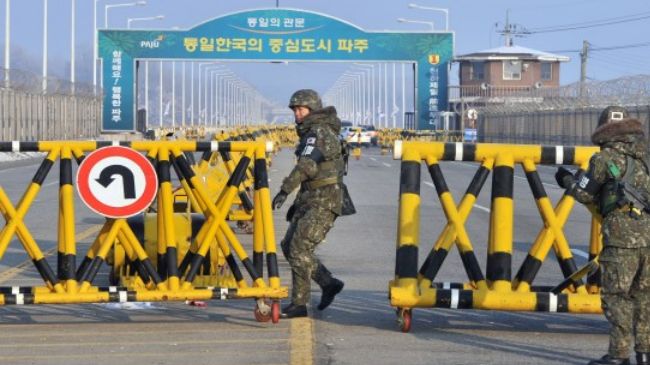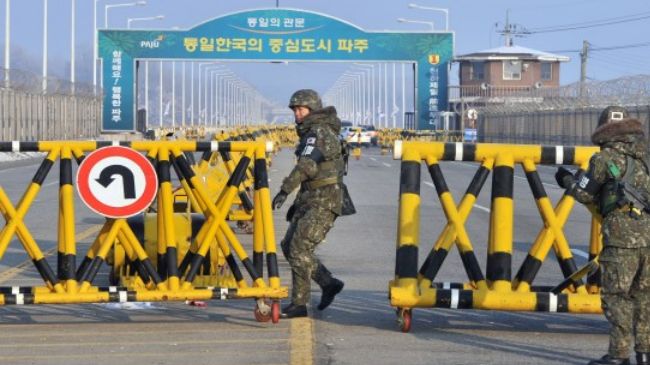 North Korea has continued preventing South Korean workers from entering a joint industrial zone amid an upsurge of tensions on the Korean Peninsula.
South Korea's Unification Ministry spokesman Kim Hyung-seok said on Wednesday that Pyongyang had banned nearly 480 South Koreans from entering the joint industrial park, Kaesong, which houses more than 100 factories.
The owners of companies operating at Kaesong say if North Korea continues blocking access to the Kaesong Industrial Complex, the operational rate of the 123 firms working there may drop below 50% next week.
A company owner said on Friday "The fact that we have been prevented from bringing in raw materials is bad enough, but there are also considerable problems in bringing the manufactured goods back into South Korea. One particular problem is with the parts manufacturing companies. If they are not able to deliver the parts to the companies that manufacture the finished product, it could cause a series of negative effects on South Korean industry."
"All 123 companies are already experiencing difficulties in production, and as more time goes by, the situation will only get worse," said an official with the Corporate Association of Kaesong Industrial Complex. "We have shared our concern with our counterparts in the North that if the ban on access to the complex is not lifted at the beginning of the next week, Kaesong will no longer be able to carry out its intended function."
North Korea declared on March 30 that it is in a "state of war" with South Korea, warning that any provocation by Seoul and Washington will trigger an all-out nuclear war.
Pyongyang also warned that if Washington and Seoul launched a preemptive attack, the conflict "will not be limited to a local war, but develop into an all-out war, a nuclear war."
The US on March 31 sent F-22 stealth fighter jets to South Korea as part of 'military exercises' with the Southeast Asian country.
Washington has also deployed two guided-missile destroyers in the Pacific to waters off the Korean Peninsula.
On March 11, Seoul and Washington launched a week-long annual joint military maneuver near the Korean Peninsula despite warnings from Pyongyang. The maneuver involved 10,000 South Korean soldiers and about 3,000 US troops.