Africa
S Sudan president declares state of emergency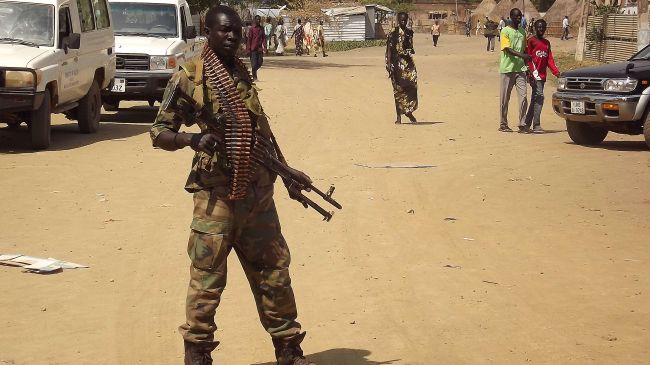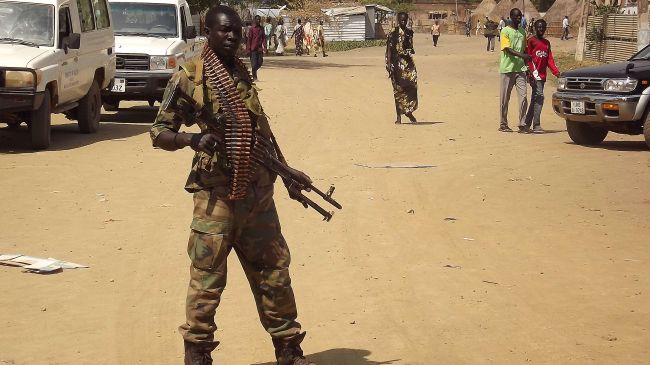 South Sudanese President Salva Kiir has declared a state of emergency in the states of Unity and Jonglei as fighting continues between the army and rebels in the world's youngest nation.
"President Salva has declared the state of emergency in Unity and Jonglei," the South Sudanese government said in a statement on Wednesday.
The announcement came as the rebels loyal to the former vice president took control of the city of Bantio, the capital of the oil-producing Unity State.
The rebels reportedly recaptured the strategic town of Bor, the capital of Jonglei State, after government troops made a tactical withdrawal.
The representatives of the government and rebels arrived in the Ethiopian capital Addis Ababa on Wednesday to find a solution to nearly three weeks of conflict that has left thousands dead and displaced around 200,000 people.
Ethiopia, which is brokering the talks, said both sides will launch negotiations on Thursday but formal talks may not open for several days.
Violence broke out in the country on December 15, 2013 after President Kiir accused Riek Machar, a former vice president who was sacked in July last year, of attempting to stage a coup.
On Tuesday, the UN Mission in South Sudan (UNMISS) said in a statement that it counted "large numbers" of bodies, and the "atrocities are continuing to occur" across the country.
The World Health Organization (WHO) has also warned of a growing risk of disease outbreaks in South Sudan due to the ongoing violence in the country.