Africa
S Sudan rebel leader should be tried for treason: Minister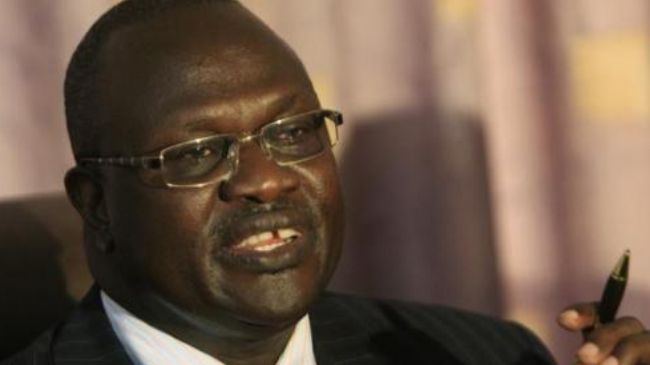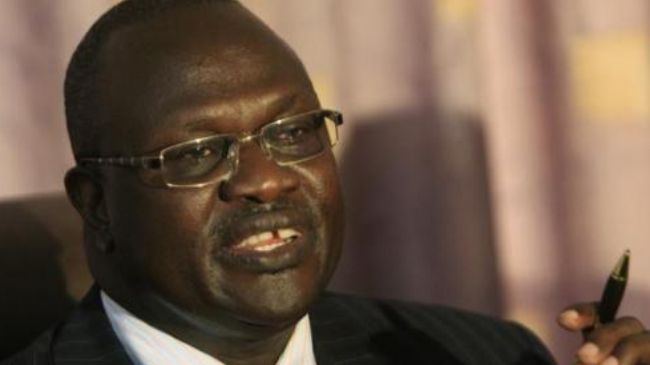 South Sudan's Justice Minister Paulino Wanawilla Unago says the country's rebel leader and former Vice President Riek Machar should be tried for treason.
On Tuesday, Unago said Machar, along with six of his associates should be tried for treason because of their involvement in the country's recent violence.
"Anybody who intends to change a constitutional government or to suspend the constitution or abrogate the constitution by force commits treason," Unago said.
Violence has been ongoing in South Sudan since President Salva Kiir accused Machar of trying to stage a military coup against his government last month. The fighting initially broke out between the military and defectors, but quickly spread among people belonging to Kiir and Machar's Dinka and Neur ethnic groups.
"We believe they are going to be answerable for the coup before the court," said the justice minister.
Unago said that there was enough of a case to take the former vice president and others including, former Secretary General of the ruling Sudan People's Liberation Movement (SPLM), Pagan Amum, to court.
"What has been alleged about those people … makes it a treason (offence)."
Unago also said that the government would release seven political figures detained after the clashes broke out. The rebels have been demanding the release of their members during negotiations with the government.
This comes days after South Sudan rebels accused the government forces of launching fresh attacks on them despite a ceasefire signed between the two sides on January 23.
Reports say as many as 10,000 people have been killed in the clashes in South Sudan. Another 500,000 people have also been forced to leave their homes.
South Sudan gained independence in July 2011 after its people overwhelmingly voted in a referendum for a split from the North.