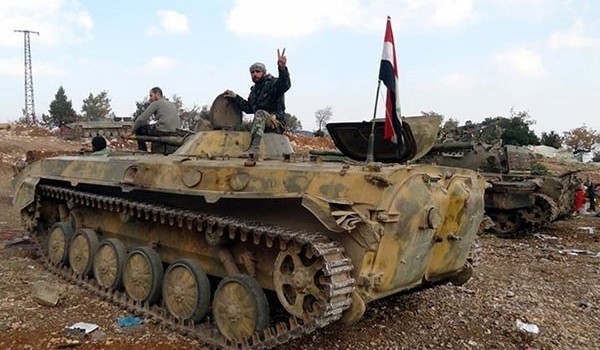 The Syrian soldiers stormed positions of Ajnad al-Sham in the town of Darayya located in Western Ghouta after local terrorist commanders refused to lay down arms and turn themselves in to the government forces.
In this attack Syrian Army troops inflicting major losses on the militants. The Syrian fighter jets also pounded the militant positions in Darayya.
The terrorist groups of Ajnad al-Sham and the Darayya Martyrs Brigade have thus far suffered a heavy death toll in the attacks.
In relevant developments on Wednesday, the Syrian Army's artillery units opened heavy fire at the strongholds of the terrorist groups in the town of Darayya in Southwestern Damascus, while other army units raided the militants' supply lines near the town.