Europe
Saakashvili gives speech amid protests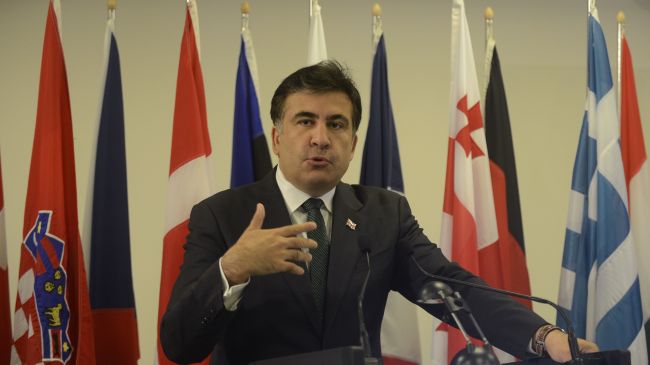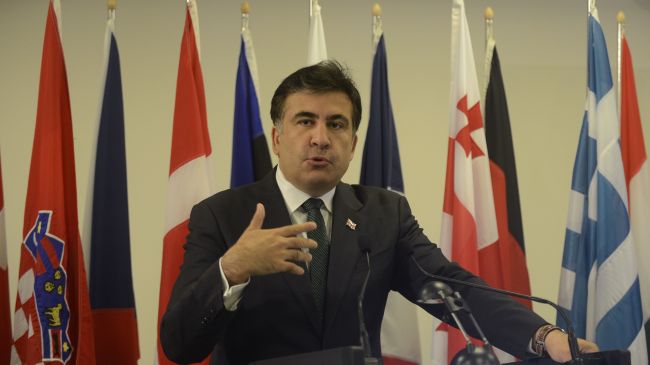 Georgian President Mikheil Saakashvili has delivered his annual speech amid protests and scuffles in the capital, Tbilisi, Press TV reports.
Saakashvili had to make his annual address from his office on Friday after hundreds of angry protesters thronged at Georgia's National Library, the venue for his speech.
The protesters, who accused the Georgian president of violating human rights, scuffled with the police, barring Saakashvili's party members from entering the library.
Mikheil Meskhi, a former political prisoner, told Press TV, "We protest against Michael Saakashvili's behavior and deeds. We are former political prisoners, victims of his outrage and injustice."
The Georgian president called on the opposition to put an end to the rivalry and violence, saying the drive could put democracy and the unity of the state at jeopardy.
In his speech, Saakashvili said dialogue should not in any way be rejected.
"Now it is time for the new majority to give more to the Georgian people and to continue to build our national home," Saakashvili said.
Meanwhile, Georgian Interior Minister Irakli Garibashvili said that Saakashvili's party members did not use corridor, which was secured for them by the police and so he suspected that they deliberately staged the provocation.
Members of the Georgian government want the president to agree to constitutional changes, which would strip him of the power to sack the government.
Under the 2010 constitutional amendments, the Georgian president's power will be transferred to the prime minister, who will be chosen by the lawmakers of whichever political party that wins the elections, at the end of the presidential tenure.
In October 2012, the 44-year-old Saakashvili's Western-backed ruling party lost Georgia's parliamentary elections to the rival Georgian Dream bloc, which is led by billionaire tycoon Bidzina Ivanishvili.
Saakashvili's party has been the dominant bloc in Georgia since the 2003 'Rose Revolution.'