Iraq
Sadr's supporters take to streets again for protest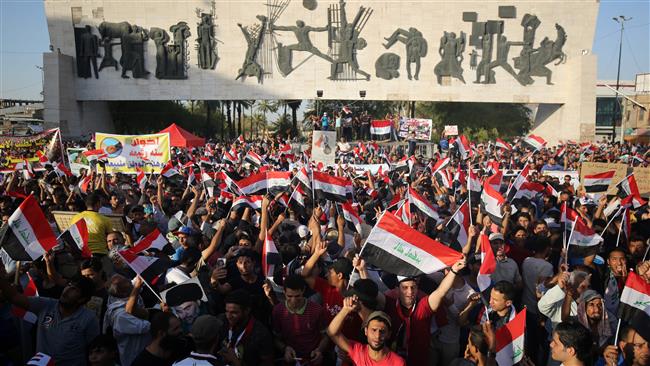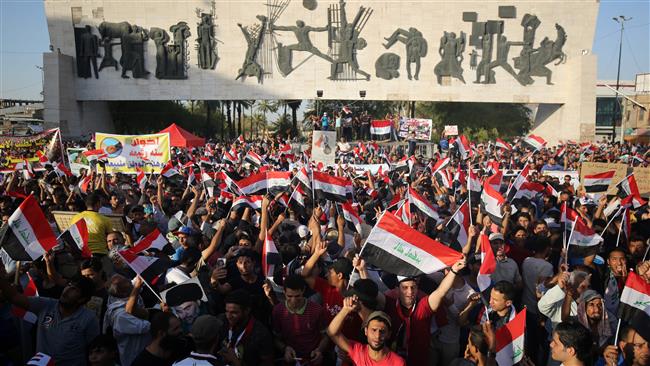 Supporters of Iraqi cleric Sayyed Muqtada al-Sadr have taken to the streets in Baghdad and Basra to call for economic and political reforms and end to corruption.
Hundreds of people converged on Tahrir Square in central Baghdad on Friday, demanding the formation of a technocrat government, the Arabic-language al-Sumaria television reported.
Participants in the demonstrations also called upon the government to prosecute corrupt officials and bring them to justice.
In Basra, some 550 km (340 miles) to the south, dozens of protesters gathered outside the Provincial Council building, demanding abolition of the sectarian quota system and fight against corruption.
They also demanded that seven ministers who resigned recently under pressure are held accountable for the decisions they made during their terms in office.
Civil rights activist Nael al-Zamil said the protesters called for the appointment of professional and efficient ministers, and vowed to continue street protests every Friday until their demands were met.
On Wednesday, Iraqi Prime Minister Haider al-Abadi accepted the resignation of Minister of Higher Education Hussein al-Shahristani, only a day after he agreed to the resignations of six other ministers.
The prime minister has called on political groups to focus on the campaign against Daesh extremists instead of holding protests which are undermining efforts to maintain security.
Iraqi officials are worried that the new protests might lead to chaos similar to the mayhem in April when some unruly protesters broke into the restricted Green Zone in the capital and scaled security walls to storm parliament.
On Friday, Sadr's supporters defied a government ban, taking to the streets of Baghdad in thousands to stage a protest rally.
The chaos on Iraq's political scene comes at a critical time when army forces, backed by fighters from allied Popular Mobilization Units, are engaged in fierce clashes with Daesh terrorists on several fronts.