Iran
Lebanon
Middle East
Palestine
Safeguarding Lebanon interests Hezbollah's main approach: Iran top security official
The secretary of Iran's Supreme National Security Council (SNSC) says protecting the interests of the Lebanese people is the main approach followed by the Hezbollah resistance movement, adding that the movement enjoys significant popular support in the country.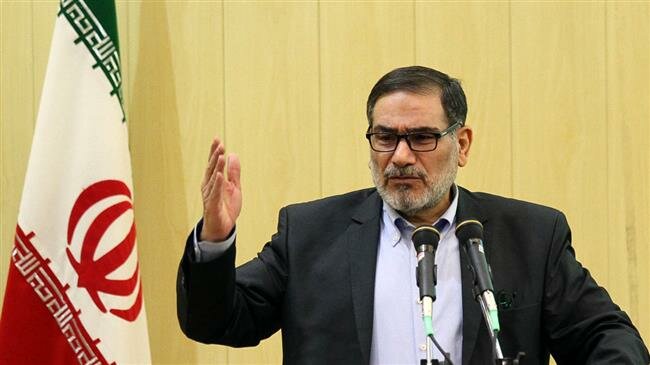 Ali Shamkhani made the remarks on Sunday after Hezbollah fighters attacked Israel's military vehicles earlier the same day, leaving a number of Israeli forces dead or injured.
"Protecting the Lebanese people's interests and taking action based on those interests is the main approach followed by Hezbollah in making political and defense decisions," Shamkhani said.
Iran's top security official added that Hezbollah's retaliatory measure against Israel's act of aggression at the beginning of the Islamic lunar month of Muharram, which marks the martyrdom anniversary of Imam Hussein — the third Shia Imam and Prophet Muhammad's grandson — took Imam Hussein's freedom-seeking motto to a global level.
Israeli artillery units struck the southern part of Lebanon Sunday afternoon shortly after an Israeli drone violated the Lebanese airspace, and dropped incendiary material that sparked a fire in a forest at the border.
Lebanon's official National News Agency reported that Israeli forces launched several 155-millimeter shells on the Jabal al-Rous area in the occupied Shebaa Farms and Kfarshouba Hills.
After Israel's aggression, Hezbollah targeted an Israeli military vehicle near the border with the occupied Palestinian lands, killing and injuring all forces on board.
Hezbollah fighters "destroyed a military vehicle on the road to the Avivim barracks (in northern Israel), killing and wounding those inside," the resistance group said in a statement, which was carried by Lebanon's Al Mayadeen TV.
Hezbollah says targets Israeli military vehicleThe Lebanese Hezbollah resistance movement says it has targeted an Israeli military vehicle near the border.
Elsewhere in his remarks, the SNSC secretary noted that the US and Israeli regime have made the Persian Gulf region, Syria and Lebanon the main arenas for their acts of mischief .
Shamkhani added that the shooting down of an American military surveillance drone after violating Iran's airspace and the Israeli regime's punishment by Hezbollah showed the resistance front's determination to counter threats and destabilizing moves by those who seek to fuel instability in the region.
Iran's Islamic Revolution Guards Corps (IRGC) in June shot down an intruding American spy drone over the country's southern coastal province of Hormozgan.
Iran's IRGC shoots down intruding US spy droneIran's Islamic Revolution Guards Corps shoots down an intruding American spy drone in the country's southern coastal province of Hormozgan.
The IRGC said in a statement that the Global Hawk spy drone was brought down by its Aerospace Force near the Kouh-e Mobarak region — which sits in the central district of Jask County — after violating Iranian airspace.