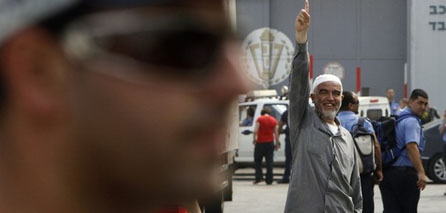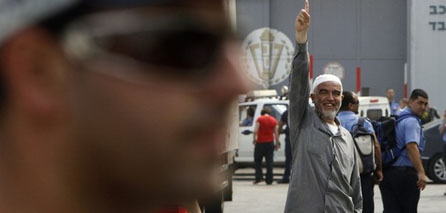 Occupied Palestinian territories of 48-Sheikh Raed Salah- head of the Islamic movement inside the Green Line area sent on Tuesday August 10, a congratulatory message through his lawyer Mr. Khaled Zabarqa, in which he congratulates the Arab and Islamic world, the Palestinian people in general and the Palestinian people inside GLA in particular on the occasion of the month of Ramadan.
The Sheikh's Lawyer pointed out that the sheikh enjoys high spirits and he is full of confidence in the Almighty God's victory.
It should be noted that today is the nineteenth day, respectively, that the sheikh spends in the Ayalon Prison in Ramle.