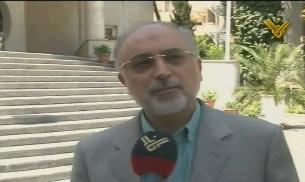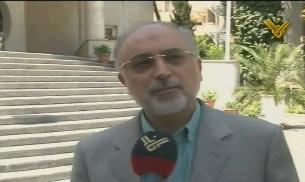 Iranian Foreign Minister Ali Akbar Salehi said Wednesday that the plan made by former United Nations and Arab League envoy to Syria Kofi Anan is still valid regarding the security situation in the Arab Republic.
Speaking to Al-Manar TV, Salehi hoped that new UN envoy to Damascus Elakhdar Ebrahimi will succeed in his task, stressing that mission success is dependent upon for not being biased to any party.
"We participated in the ICO Summit of holy Mecca along with 57 other states. All the participants explicitly declared their refusal to any military intervention in Syria. They all seek a Syria-Syrian solution for the crisis," he said.
The Iranian minister noted that "a no-fly zone in Syria presents an interference, which we oppose," adding that most of the participating states oppose it as well.
He expressed hopes, however, that all regional states cooperate with each other, especially the influenced powers, to reach a domestic solution for the crisis."
"There are a lot of suggestions. Kofi Anan's proposal is still on table," he concluded.