Afghanistan
Iran
Salehi arrives in Bonn for int'l talks on Afghanistan's future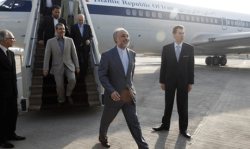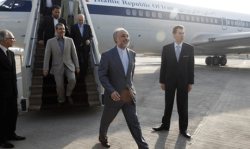 Iran's Foreign Minister Ali Akbar Salehi arrived in the former German capital of Bonn on Sunday to attend a key international conference on Afghanistan's future, Iranian diplomatic sources told IRNA.
The Iranian minister is scheduled to meet with his German counterpart Guido
Westerwelle later this afternoon.
There are also unconfirmed plans for a series of high-level talks with Salehi, among them UN Secretary General Ban Ki-moon and Swedish Foreign Minister Carl Bildt.
The Afghanistan meeting is to focus on the transfer of security responsibilities to the Afghan government; peace talks with the Taliban; economic development; and long-term regional stability.
Diplomatic representatives from around 85 countries and 16 international
organizations are also due to discuss long-term assistance for the embattled country after NATO combat soldiers pull out of Afghanistan in late 2014.
The Afghanistan conference has been overshadowed by Pakistan's planned boycott
of the international meeting in the wake of NATO's lethal assault on Pakistani
troops.
German officials have repeatedly said that Iran and Pakistan were crucial to
pacifying the situation in Afghanistan.