Syria
Salehi: Iran proposal based on Annan Syria plan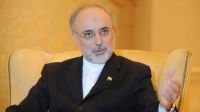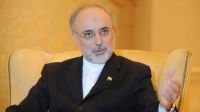 Iran's Foreign Minister Ali Akbar Salehi says Tehran's initiative to settle the Syria unrest is based on the six-point peace plan proposed by the former UN-Arab League envoy Kofi Annan.
Salehi said in an interview with the Lebanese al-Akhbar Daily on Saturday that Tehran's initiative also "shares many common points with previous solutions" put forward to solve the Syria crisis.
The Iranian foreign minister said that the proposal has taken into consideration "the viewpoints of all groups and parties close to the Syria crisis."
He added that the proposal will be put forward on the sidelines of the Non-Aligned Movement (NAM) summit in Tehran and if it is accepted, Iran will then elaborate on the details of the plan.
Annan, who was appointed as the UN-Arab League special envoy to Syria in February, proposed a six-point peace plan to restore calm in Syria.
The proposal envisaged a ceasefire between foreign-backed insurgents and the Syrian government forces, a deal which went into effect in mid-April but failed to end the violence as the insurgents refused to lay down their arms.