Iran
Salehi: Iran to broaden relations with Latin American states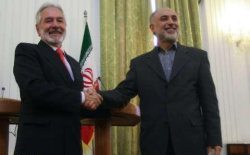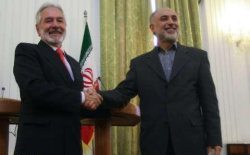 Foreign Minister Ali Akbar Salehi said on Sunday that the Islamic Republic of Iran attaches importance to expansion of relations with the Latin American states.
Salehi made the remarks in a meeting with his Nicaraguan counterpart Samuel Santos Lopez in Tehran on Sunday.
In the meeting, the two sides discussed expansion of political and economic relations between the two countries and exchanged views on regional and international developments.
Highlighting the need for expansion of economic relations between the two countries, Salehi called for establishment of Iran-Nicaragua joint economic commission to help private sectors play a more active role in running projects in Nicaragua.
Salehi also called for expansion of mutual cooperation within regional organizations such as ALBA and NAM.
The Nicaraguan foreign minister, for his part, congratulated Salehi on the 33rd victory anniversary of the Islamic Revolution and thanked Iran for sending a delegation to n the swearing in ceremony of the Nicaraguan president.
Relations between Iran and Nicaragua are historical, close, brotherly and very deep, he said, adding that no one can harm ties between the two nations.
He also outlined the latest developments in his country and developments in Latin, calling for expansion of cooperation between the two countries in regional and international fora.