Iran
Salehi: No option left but engagement with Iran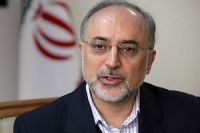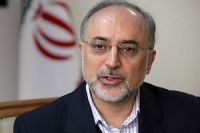 Vice-President and the Head of the Atomic Energy Organization of Iran (AEOI) Ali-Akbar Salehi said on Friday, considering the fact that Iranian scientists have acquired necessary technology in the field of nuclear science, the enemy has no option but to engage with the Islamic Republic of Iran.
According to IRNA, speaking as a pre-sermon lecturer in this week's congregational Friday prayers in the southern city of Bushehr, Salehi said, the enemy has always been trying to limit Iran but thanks to vigilance, management and alertness of the officials, we have become victorious over the enemies in an international competition.
He also added, in the next three years, we will witness huge measures in the field of nuclear technology in the areas of agriculture, health and medicine, which marks a big development in the country.