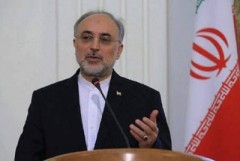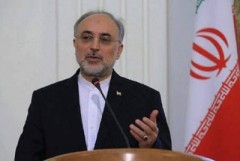 -Iranian Foreign Minister Ali Akbar Salehi on Monday underlined his country's opposition to suspending membership of any member country at the Organization of Islamic Cooperation OIC.
"Any country, particularly members of the OIC, should put hand in hand to resolve the crisis in Syria in the service of the region's security and stability, Salehi said in a statement in the Saudi city of Mecca, in response to comments by OIC Secretary General Ekmeleddin İhsanoğlu on suspending the membership of Syria at the OIC.
Salehi reiterated Iran's rejection of any foreign intervention in Syria's domestic affairs.
Syria's Ambassador in Tehran: Syria was first in implementing political and economic reforms
Syria's Ambassador in Tehran Hamid Hassan underlined that Syria was first in implementing the political and economic reforms in the country.
During a meeting held by the Establishment of Mobilization at the TV& Radio Center in Iran today, Hassan said "Syria has taken its reform steps continuously and truly.. Syria has clearly announced its rejection of any foreign intervention."