Iraq
Salehi Urges Unity in Iraq to Thwart Foreign Plots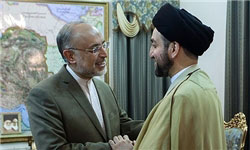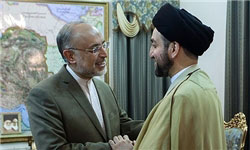 Iranian Foreign Minister Ali Akbar Salehi reassured on Monday that Iraqis should collaborate with each other in order to prevent foreign intervention in the country, Fars news agency reported.
During a meeting with Head of the Islamic Supreme Council of Iraq Ammar Al-Hakim in Tehran, Salehi stressed the importance of unity between Shiites, Sunnis and Kurds in Iraq to thwart foreign plots.
For his part, Al-Hakim welcomed Salehi's remarks and considered foreign intervention was the major cause behind the Iraqi crises.