Iran
Salehi: We said West should examine sanction issues before talks in Baghdad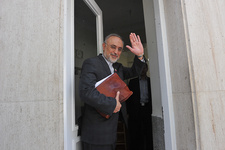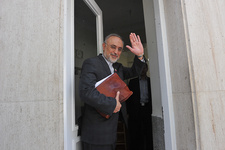 Iranian Foreign Minister Ali Akbar Salehi said that he had called for the West to examine sanction-related issues before the next round of meeting between Iran and the P5+1 in Baghdad.
Salehi speaking to reporters on the sidelines of cabinet meeting on Wednesday, said, "Now, breach of mutual trust is our problem. We believe that we are right, but the P5+1 violated the agreement due to other issues."
"We said that the West should look into sanction-related issues, as you know the fabricated Iranian nuclear dossier is a politically-motivated one, but not a technical or legal one," he added.
Salehi has already said, "We respect NPT and we comply with its commitments," as adding that, "The West should start building confidence from the issue of sanctions."
However, certain foreign media have misinterpreted Salehi's advice as a pre-condition for the next round of talks between Iran and the P5+1.
Salehi continued, "they (P5+1) should show that they have started building confidence and show some evidence on the issue of sanctions, so we can pursue the case in Baghdad talks more quickly. If they want to prolong the issue, it is their own problem."
"I have always said that Istanbul meeting will be a step forward and I am upbeat about Baghdad issue."